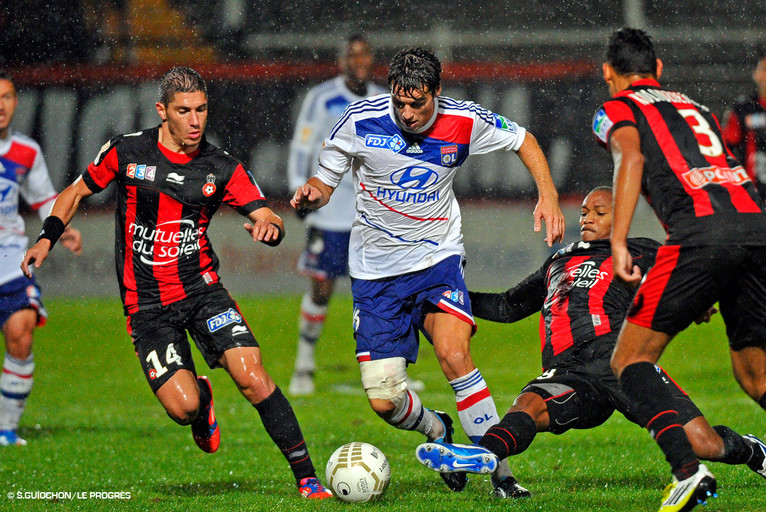 Au soir de l'élimination en Coupe de la Ligue, les joueurs se sont exprimés au micro de France Télévisions et d'OLTV.
Anthony Lopes: "It was pretty complicated tonight. For my first time out I had to pick the ball out of the et three times beore I touched it in play. That's pretty tough for a goalkeeper. It's frustrating, but I had to stay focused as the game played out. If the side needs me during the season, I'll be ready."
Timothée Kolodziejczak: "If Antho [Lopes] hadn't been there, the win would have been a bigger one. We're motivated to go all the way. The coach told us to get stuck in, but in the end we approached like any other match. I think we responded with some good football tonight. Lyon weren't as effective as we were. I have a coach who has faith in me; at Nice, I have everything I need to fulfill my potential."
Mouhamadou Dabo: "It's disappointing because we conceded three goals from set pieces. We could have avoided this defeat. The fact that we quickly equalised after their first goal was ruined our conceding again straight afterwards. We pushed right until the final minutes but it wasn't enough. We wanted to achieve something excellent and build on our strong run last season. Now we'll head home and start focusing on the match against Bastia."
Yoann Gourcuff: "We started the match poorly even though we did manage an equaliser. Then we were sloppy turning defence into attack and conceded two identical goals  when we had been in a position to qualify. This cup was one of the club's objectives for the season. It's a shame. Personally, my knee is fine, I had no pain tonight. I;m happy to be back in action, but it would have been much nicer to mark my return with a win."
Jérémy Pied: "It's a pretty bizarre feeling to play against your old club. But we showed a lot of motivation tonight and were pretty clinical in front of goal. It's hugely satisfying."