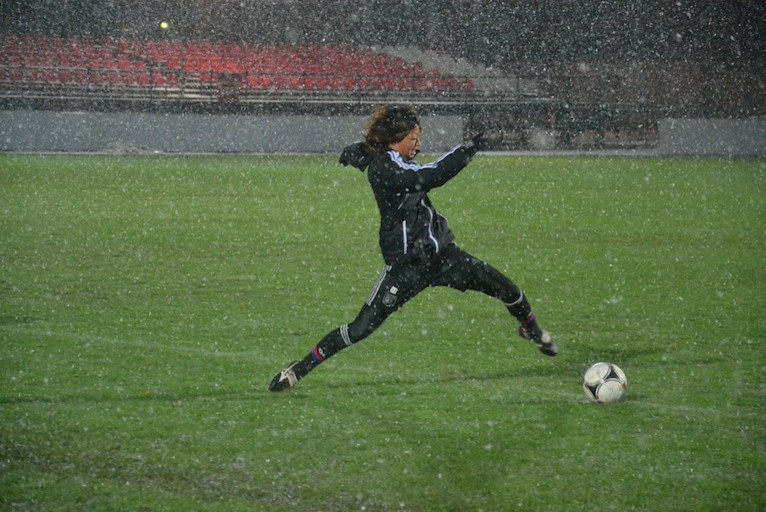 The Olympique Lyonnais squad trained at the frozen Rodina Stadium on the eve of their Champions League clash.
There are days when you wonder why football is an outdoor sport. That was certainly the case as the OL players braved the freezing conditions and a snow storm to train at the Rodina Stadium. Patrice Lair's pre-training talk was short as the team underwent a long and comprehensive warm up taken by Antonin Da Fonseca. The pitch was starting to freeze on top and underneath it was very heavy, especially once the studs startin ripping it up.


The OL players trained hard before a half-field game in driving snow. Elodie Thomis is back from injury, and trained normally. In Moscow there are two things to worry about, the cold and the traffic jams. Patrice Lair and his players are very wary of Zorkiy, who they have studied on video ahead of training.