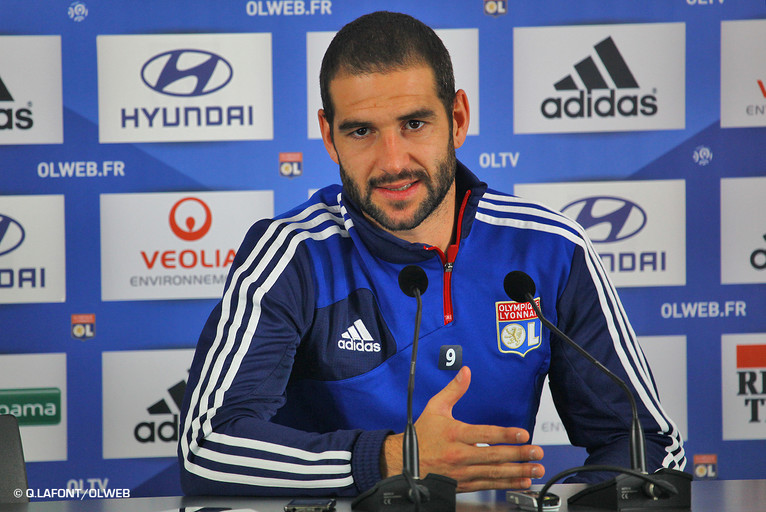 During the pre-match press conference Lisandro looks back at the postponed weekend game against Marseille and ahead to the midweek clash with OGC Nice and former coach Claude Puel.
The postponement and the trip to Nice
It was a real shame because we travelled and we were ready for the game. We know why it was postponed and we understand why we couldn't play, but it's still frustrating not to play a match like that.
We are fresher than we thought we'd be for the Nice match on Wednesday, even I don't think there will be a big physical advantage during the game. Both teams will be motivated to win a Cup game. For my part, I don't want to see another team lift the trophy like last year, cause that hurts. We are ready to play every three or four days to qualify for the final... We want be taking it easy in this competition.
Meeting up with Claude Puel
We had a good coach / player relationship. If I'm here today, it's thanks to him. He signed me. I wish him every success at Nice, except on Wednesday.

OL's start to the season
We are creating a lot of chances and enjoying a lot of possession this season. We are playing well and the season has started well. And I got back on the scoresheet last week so I'm happy! That was good.
Everything I tell you, he already knows.
His declarations
Yes! I get angry when I'm not scoring, like I said in an interview that made such a splash. But that's the same for all attackers. When you don't get any chances, you feel bad. When you aren't getting shots, when you aren't playing your natural position, you get frustrated. All players will tell you that. My coach thinks for the balance of the team I should play on the left. I respect his choice. I have an excellent relationship with Rémi [Garde] and if I need to tell him something, I tell him, I don't need to go through the media. Everything I tell you, the media, he already knows.

Hugo Lloris
It's only a question of adaptation. Everyone that knows Hugo knows it: he will impress everyone over there!