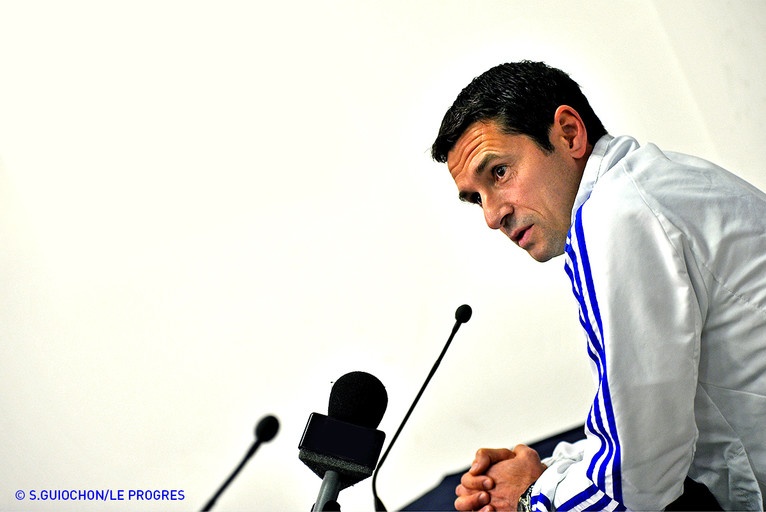 Just hours after the Europa League triumph over Athletic Bilbao Olympique Lyonnais coach Rémi Garde looked back at his side's win and ahead to Sunday's match against OM and the way his side are playing...
Thanks to the win over Athletic Bilbao, are you able to concentrate just on Ligue 1 until the end of the year?
"No. As long as it's not confirmed mathematically, we're not officially qualified, so we can't afford to think that way."

Were you pleased by how fit your players looked on Thursday?
"The physical and the mental are linked. That's how I see things. The physical side of the game was there because mentally we went out in search of the win. It's true that they worked very hard and finished the match well. The turnover played a role in that physical freshness. But the turnover is also important because it concerns the whole squad and not just for one match either. Turnover represents a double objective."

How are Gourcuff, Grenier and Bastos travelling?
"I'm not sure the Marseille match will see the return of Yoann. He's very close now. When he does come back, I'll be expecting from him what I expect from any player that has been out for ten weeks with injury. He needs to get his rhythm and touch back. My demands of him will be progressive. We will bring him back while being very careful that his injury isn't a handicap. The president's declarations? That doesn't change anything for him. As for Clément Grenier, he is also on the comeback trail. I don't know if he'll be back on Sunday. Michel Bastos will not play on Sunday. He is still suffering with his back problem."
The Athletic Bilbao match is the ideal way to prepare for Marseille on Sunday
What are you expecting from the Marseille match and what do you make of OM's recent results?
"It's not necessarily good news that OM have lost two games in a row. In a negative dynamic like that, OM will be doing everything to turn things around. Is second place behind PSG on the line? This weekend, it may be the case literally, but there's still a long way to go this season... You can't forget about teams like Toulouse and Valenciennes... We are travelling to Marseille with plenty of desire, but also humility. We need to be mentally strong, individually, but also as a team, and not forget to play football either. We have shown we know how to play good football. The match against Athletic Bilbao may hold us in good stead because we went through some tough periods, but still managed to fight back and get the win. That was a great way to prepare for Sunday's match."

Lisandro's declarations?
"I often talk to him, like I do the other players. I also remember what he said about being ready to serve the team. I didn't learn much new about him from those comments. The important thing is that the team wins and the team feels good. If you want to go a long way, it's with a squad that's prepared to work hard for the team. Everyone knows it. This squad understands what I want."