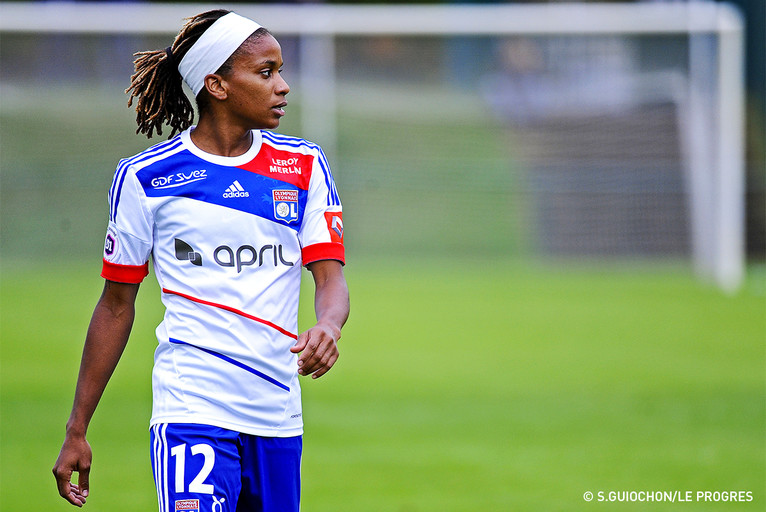 Olympique Lyonnais are sole leaders of the Women's first division thanks to a huge 7-0 win over Toulouse on Sunday afternoon.
OL produced a great result in Week 3 of the Women's first division on Sunday. On pitch No.10 at the Plaine des Jeux de Gerland, Les Lyonnaises gave absolutely no chance to the promoted Toulouse outfit with a 7-0 win. Eugénie Le Sommer netted a hat-trick and Camille Abily got a double while Laëtitia Tonazzi and Elodie Thomis also scored under the gaze of club president Jean-Michel Aulas. However goalkeeper Céline Deville was replaced with injury at half-time.

At the same time, the top of the table clash between Montpellier and PSG ended 1-1. More surprising, Juvisy were held to scoreless draw by Rodez. OL are now clear at the top of the standings, two pints clear of Juvisy and Montpellier.

OL:
Deville (Bouhaddi 46') - Franco (Tonazzi 46'), Georges, Viguier, Agard - Henry, Abily, Necib (Otaki 46') - Thomis, Le Sommer, Dickenmann.

Goals:
Abily (7', 33'), Le Sommer (43', 68', 80'), Tonazzi (58'), Thomis (63').