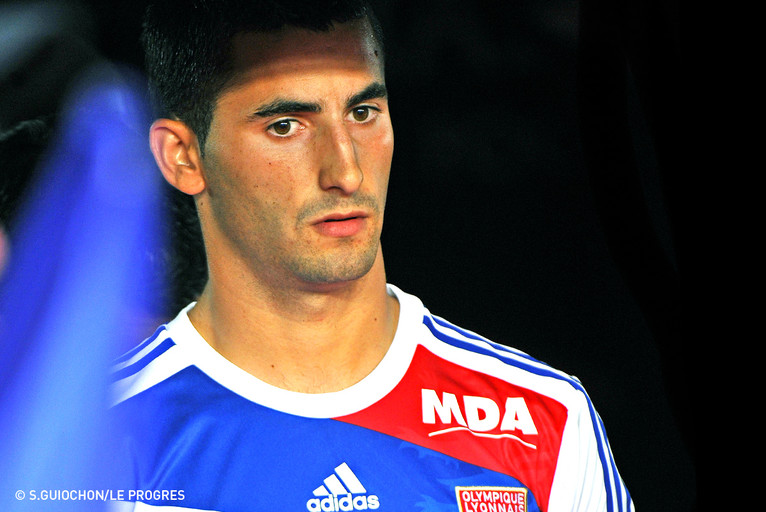 After a warm-up lap of four games before the international break and the end of the summer mercato, Ligue 1 is back this weekend... OL need to confirm their good start and their renewed ambition... It starts with Sunday's visit of AC Ajaccio…
It's not a question of forgetting everything that happened in July, August, or even the first days of September: The Trophée des Champions and 10 points out of a possible 12 in Ligue 1, is not to be laughed at. OL made an excellent start to the season. But the international break and the end of the mercato mark the true start of hostilities in the 2012-2013 campaign, starting with the fixture list. This really feels like the 'true' start the season now...

For their return to action, OL hosts AC Ajaccio who have already made up for their two championship point penalty at the start of the season with two wins a draw. Club president Orsatti even signed Romanian superstar Adrian Mutu. "This season we've decided to play attacking football... I want the team to attack... I want us to play the same at home or away..." New coach, Alex Dupont is clear in his thinking, and the club's ambitions: "avoid relegation, grow and improve." We'll see if they can do better than 2011-2012 against OL, from whom they earned two draws last year...

Nearly a full squad

This Sunday, OL start their first fixture marathon of the season: six games in three weeks in Ligue 1 and the Europa League. The end of the mercato means coach Rémi Garde "doesn't have anymore doubts" as to his playing roster. Obviously the international break was a certain handicap in preparing for the Ajaccio clash, but the squad is nearly full, except the injury to Gourcuff. Lisandro, Monzon, Lovren are all coming back from injury, the internationals did a lot of travelling... and Mvuemba will be playing his first game...




Now is the moment for Garde to make some big calls. The coach's decisions...  based on training, but also by prioritising the matches. We will get a better idea when we see his starting XI, but also the options on the bench.

While we still expect a little bit more from OL over the whole 90 minutes, we also want the results to match those we've seen so far. That will mean that the club really has made another good start to the season...