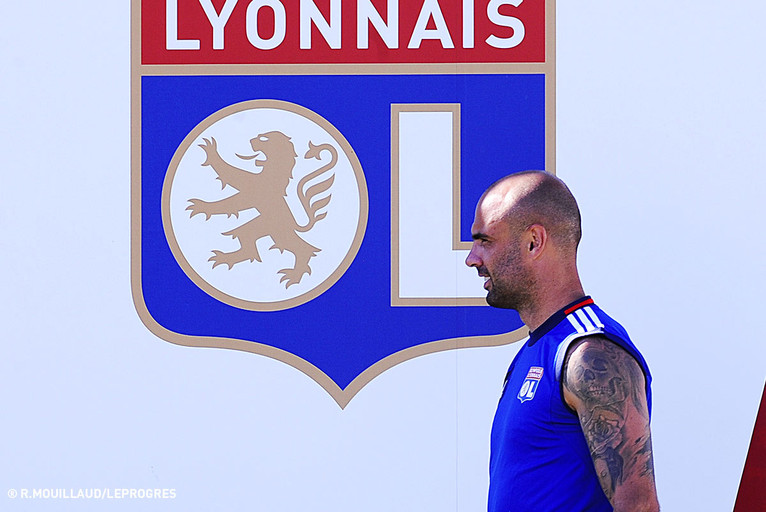 Brazilian defender Cris spoke to French media one last time before leaving OL, direction: Istanbul…
In the car park at Tola Vologe, he stopped his car, got out and agreed to one last interview as an Olympique Lyonnais player... An emotional interview...
How do you feel at the moment?
"One door closes, another one opens. This is a new chapter in my life. I'm happy on one hand, but also sad on another. I'm leaving the club where I spent eight seasons and experienced some wonderful moments. OL will always have a special place in my heart, and so will the supporters. I will never forget what they did for the birth of my daughter. It's a little hard to talk about... It's not easy leaving this club, this city... but that's football. I wanted to finish my career at OL, but this is good offer for me and the club."
How were negotiations with Galatasaray?
"Everything went very smoothly, no problems. I know a bit about the club. I know Taffarel, Melo… I'll be playing with Milan Baros again… Elmander is there… It's a new challenge."
Finishing with OL isn't too hard?
"I finished on a high with OL. I won the Trophée des Champions and two Ligue 1 matches. That's perfect for me."
The president's declarations?
"That's the past... We've spoken since then... There's no problem between us. I will keep following OL. I would have liked the chance to say goodbye to the supporters but there isn't the time. Perhaps I'll get the chance later.
Will you come back one day to OL?
"Why not. I've left a good image here."
What is your best memory of OL?
"There are so many. I remember the teams we had in 2004, 2005, 2006… Incredible memories."
Are there any matches that stand out?
"The two victories over Real Madrid at the Stade Gerland and thanks to OL, I got to go to the 2006 World Cup."
Is there any one person you'd especially like to thank?
"Bernard Lacombe. I always had confidence in him. We spoke nearly every day. He's like a second father, he was always there to help me."