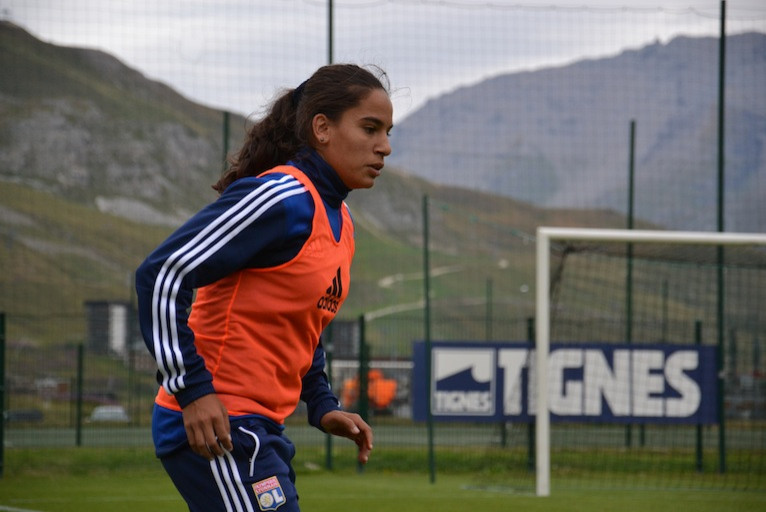 It was another busy day for the OL Women's team at their training camp in Tignes.
Like every day since the start of the camp, the coaching staff concocted another day of activities to test the players both physically, but also tactically. Just a week from the start of the season and the visit of Rodez to the Stade Gerland, Les Lyonnaises had their first full-field practice match. Two 30-minute halves and a first chance for coach Patrice Lair to fire up his players, who responded quickly to their coaches yelling! The second-half featured a lot more intensity in the challenges, more rhythm, and better technique.

This afternoon, it's time for the traditional rafting with the departure from Bourg-Saint-Maurice. And for once, the sun was out right on time! The four boats raced through the 20km course down the Isère rapids in 2 hours and 30 minutes. A few overboard, nobody drowned and everyone had a good time! It was the first chance to let off some steam before the team starts preparing in earnest for Friday's friendly against FC Barcelona.

OL Women- FC Barcelona
Wednesday 5 September at 19:00 CET, Parc des Sports d'Annecy
Tickets: 7€ behind the goal / 12€ in lateral stands
Reservations: France Billet + tickets will be available at the ground.