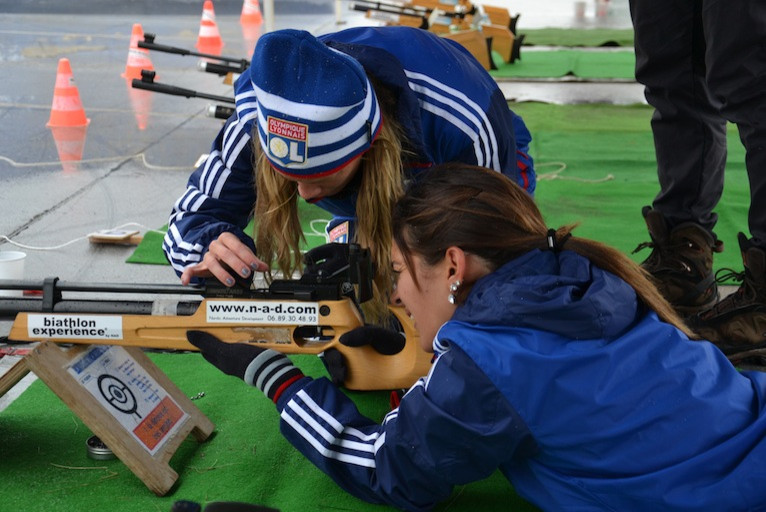 Les Lyonnaises continue their training camp in Tignes, at the foot of the snow-capped mountains...
The snow continues to fall in a cold end to summer in Tignes. This morning, the OL players plucked up their courage to do a biathlon. Originally planned to involve canoeing on the lake, the race was finally done on mountain bikes and on foot. The players were even provided with a hot tea stand to warm them up!

After a few rounds with the rifle, the players took off. Like yesterday's Run and Bike, the Necib-Dickenmann team took control right from the start. A perfect score the first time through the firing range, they led from start to finish: "the hardest part was the standing shooting at the end. You're tired and you can't keep still," explained Louisa Necib.

The duos comprising Schelin-Viguier and Bussaglia-Bouhaddi finished second and third, respectively. It was a tough end for Lotta Schelin: "That was too hard towards the end, we racked up eight penalty rounds!". The cold had made its mark and the morning session ended in the gym for a weights workout. The players get a deserved rest this afternoon!


OL Women- FC Barcelona
Wednesday 5 September at 19:00 CET, Parc des Sports d'Annecy
Tickets: 7€ behind the goal / 12€ in lateral stands
Reservations: France Billet + tickets will be available at the ground.