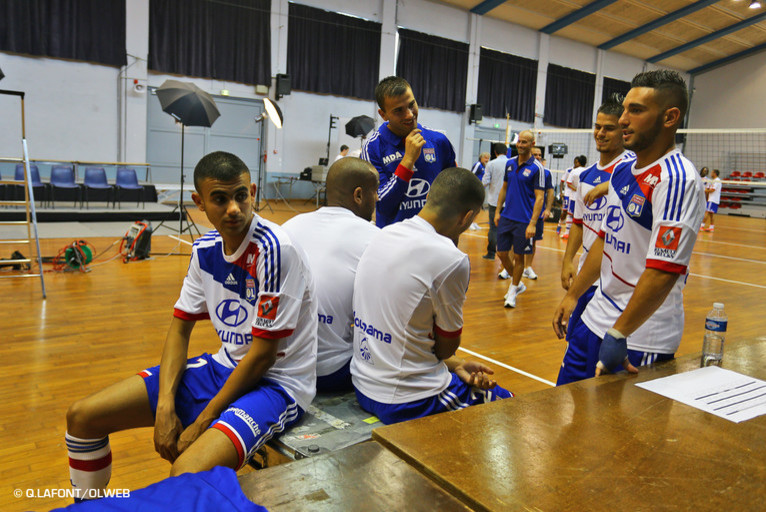 Players, coaches and directors were all looking their best on Wednesday afternoon for the official team photo...
It was very hot in the Petit Palais des Sports de Gerland, the traditional setting for the various official photos. The players went from the group photos on the stairs to their individual player snaps, sporting the white kit, then the blue and finally the black, so that all bases were covered.
For some, they can't even remember the first photo sessions. "I think it was back in 1975, and I haven't stopped since," revealed Jo Bats. But he was beaten by Bernard Lacombe: "I think my first official team photo was for the 1970-71 season, perhaps even 1969-70 and apart from one year between the end of my career at Bordeaux and my return to Lyon, I've always done them."
New dad Dejan Lovren is a happy man: "My little girl? She's beautiful." Happy like 700,000th fan on the official Facebook page, Anne-Sophie, who won the chance to sit with the entire squad for a photo, get her shirt signed and then pose for various happy snaps.
In the end, it all went smoothly and quickly. Yet it still remains to be seen whether this photo will be the official one for the entire season, because there are still a few days left before the transfer window closes...