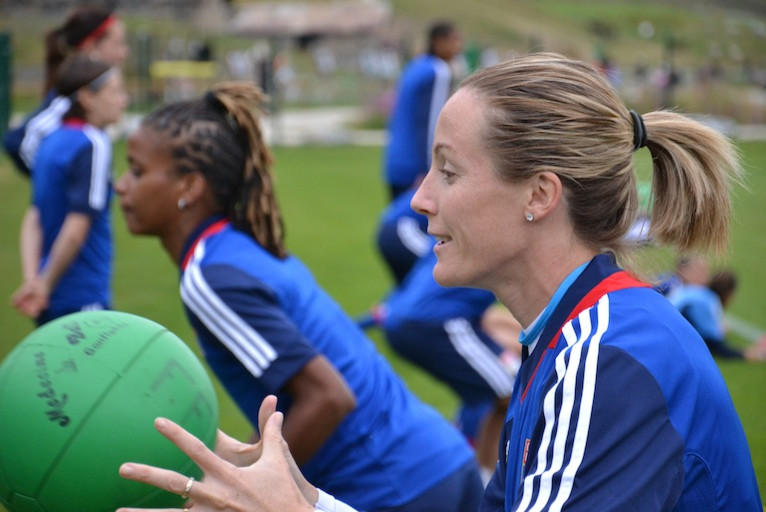 The Olympique Lyonnais women's team arrived in Tignes on Tuesday and had their first training session in the afternoon.
Pre-season training in Tignes is never really a whole lot of fun... And yet, we have rarely seen Les Lyonnaises so happy to get together for their first training session at altitude: "We had a great season last year, winning three trophies, obviously that helps create a great atmosphere,"explained captain Sonia Bompastor. "From a personal point of view, even if playing at the Olympics is a great experience, it was very frustrating from  a sporting point of view. We all hoped to return home with a medal and we didn't get there... It was very disappointing and frustrating. Getting back to this Lyon squad is fantastic."

It was in this relaxed and joyous atmosphere that Patrice Lair took his players for a first 20-minute run. The nit was time for the fitness work and muscle reinforcement with the medicine balls. The other group, who have been training for several weeks already did some skills work and possession, volley and passing drills.

The two groups rejoined for the final session with more passing drills. Meanshile, Laura Agard received treatment, and the goalkeepers Sarah Bouhaddi and Pauline Peyraud-Magnin trained separately with 'keeping coach Yoann Vivier.