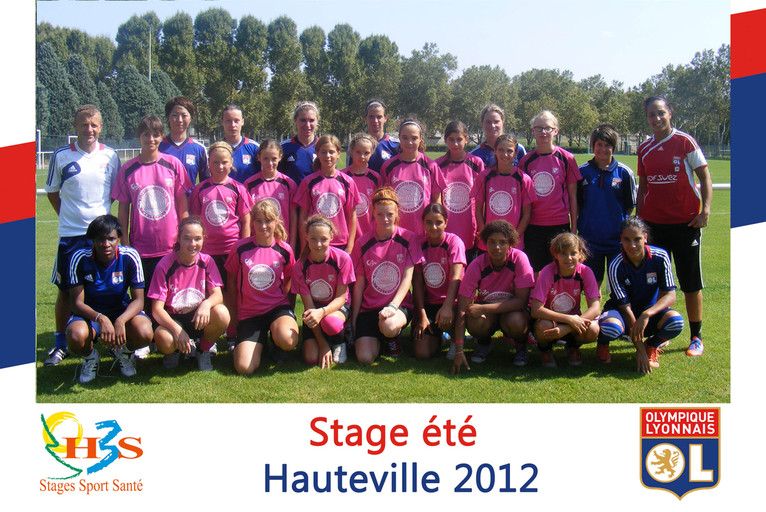 For the first time this summer, the OL football camps at Hauteville welcomed young girls to train and improve their skills...
After training on Wednesday, Patrice Lair and his players went to meet the young girls at the OL summer football camp in Hauteville, who had just finished a tour of the Stade de Gerland. This was the first OL camp to include 11 to 17-year-old girls. The girls have come from all over France and beyond, from Belgium, Switzerland and Italy...

34 girls who have been playing football between four and seven years got the chance to meet their idols. Despite the absence of the club's internationals, they were delighted to see how the pro squad trained, to meet them and talk to them, ask for signatures and get their photo taken with their favourite players...
Patrice Lair was happy to see so many passionate young players present, a very encouraging sign for the future of the women's game: "It's great to have met the young players and I hope they got a lot out of the camp. We thank them for their visit."

The success of this live-in camp, with activities every day, a full training kit and many more extras, should pave the way for future camps of this nature in the coming years.
Check out the new players T-Shirts and Jerseys for the OL Women