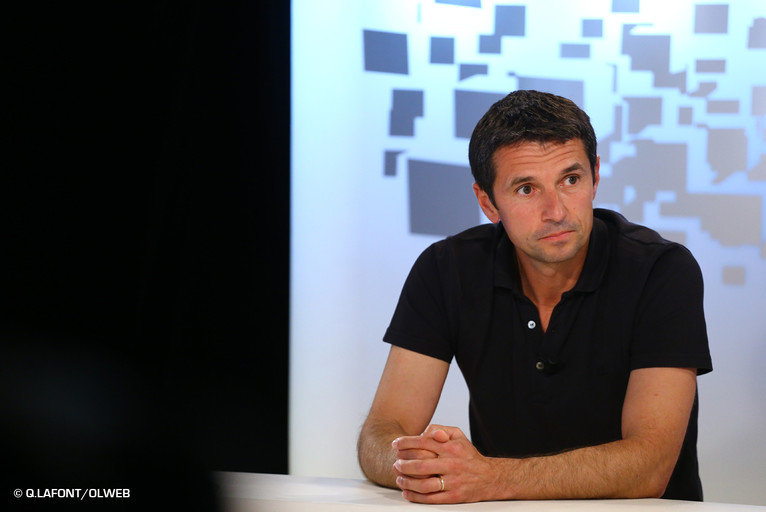 Rémi Garde was invited on OL SYSTEM. The Olympique Lyonnais coach talked about pre-season, the mercato and naming his new captain...
Pre-season...
We had a good pre-season, different to last season because we didn't have the preliminary qualifiers in the Champions League, but with the pressure of the Trophée des Champions. That was our first objective, and important objective and a nice trophy too. We passed that first hurdle. In the second half against Montpellier, we played some really good football. I also liked the way we defended against Porto. We have some weaknesses in defence and we paid dearly for them last season. And you can't attack, if you don't defend well. Given the quality of our attacking players, I know we will get one or two good chances to score. If we don't concede a goal, that means we have a good chance to win. Defending well is all about attitude and football principles.
Réveillère to PSG, Bisevac to OL?
The club is working in that direction, but there's nothing more to say at the moment. Recruiting a central defender is a priority, in so far as our means will allow us. Bisevac could be a possibility.
Is your preferred formation a 4-2-3-1?
That's the system we used in pre-season because I think it's the formation that is best for our most important players, our most experienced players. That's how we are working at present, but that could change during a match, ar over the course of several matches, depending on the players.
I don't decide who is captain by flicking a coin. The objective is to find the player the best at uniting the squad, who represents something for the others.
Are PSG favourites for the title?
On paper, PSG have an excellent team. But football is also about the men that play it, how they get on together, a changing room atmosphere, how a squad lives together, with the staff... You have to work on that every day.PSG have a big squad and those players are going to have live together, especially those that play less and represent to history of the club. Manchester City and Chelsea took a few years to win trophies. It might be different for PSG, but we will try and stop them.
The captain's armband…
I don't decide who is captain by flicking a coin. It's not an individual award either. We play a team sport. The objective is to find the player that best unites the team, that represents something to the other players. It's not just a tick or a cross. A captain has responsibilities, duties. I'm one of those coaches that doesn't think giving a goalkeeper the armband is necessarily a good thing. I would prefer an outfield player be captain.
The first season in charge of OL...
Before it happened, I used to struggle to imagine what it would be like. I was assistant coach and I saw it up close. But until you have actually been head coach, you don't know what it is. I like my staff, they tell me what they think. Then it's up to me to make the decisions, but I like hearing what the people I have confidence in think - and not just positive stuff either. I like having all the elements, to leave nothing out, cover all the bases.