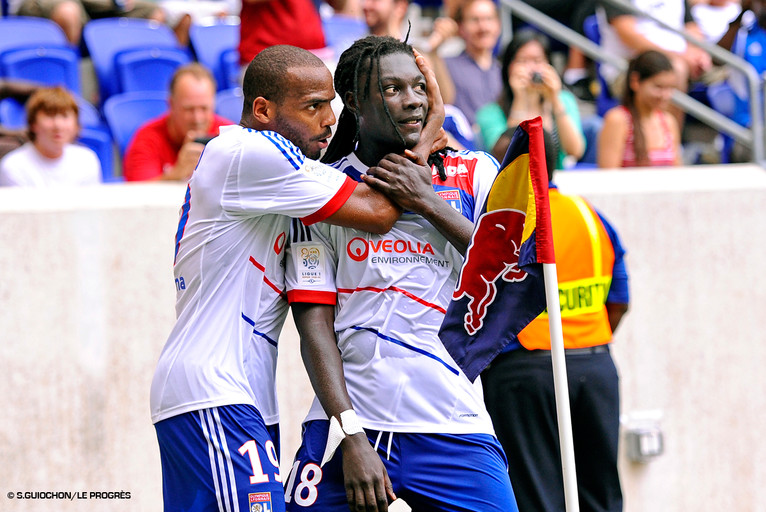 From the president of the French league to the players of both sides... Check out the reactions to the Trophée des Champions penalty shootout victory in New York...
Jean-Michel Aulas
"C'est magnifique. OL are back to winning ways and I hope it's going to create a real winning dynamic for the coming season. MHSC were the favourites but the boys fought hard. This trophy is more important than we first thought. It's our seventh Trophée des Champions victory. As club president I try and set the agenda for what we want to achieve. This win gives us the taste for more success. Lloris? Tottenham haven't made a direct approach. This has gone on too long. We want to hold on to the spine of our team: Lloris, Lovren, Gonalons, Gourcuff, Lisandro."
Rémi Garde
"I'm very happy because this is a great way to start the season. It follows on from our victory in the Coupe de France. It was important to win to maintain this winning mentality in finals. When I see how happy the players are, you forget about the fatigue and the travel etc. I also really appreciated the team's spirit and attitude and how they came from behind twice and never threw in the towel."
Max Gonalons
"I'm very proud to lift this trophy for the first time as captain! To win a trophy here in New York is just fantastic. We played really well in the second half and never gave up. It's very positive for the future."
Frédéric Thiriez (LFP president)
"This is groundbreaking for Ligue 1. We have launched ourselves to the world. I would have liked a few more people in the ground, but there were some serious traffic conditions this afternoon. This has been a great advertisement for our clubs with this Trophée des Champions and the North American tour. The new PSG? They will pull the entire league to new heights. It's good for French football and the French economy."
Hugo Lloris
"It's great to start the season with a trophy. Penalty shootouts can always go either way. But we held our nerve."
Daniel Congré
"We needed to make the difference before the penalties. Once you get to a shootout, it's just heads or tails."
Youri Djorkaeff
"It was a great game. I wasn't expecting it to be so fast and intense. It was a great final. "
Bafétimbi Gomis
"We felt the second goal was unfair and we really fought back. We controlled the second half and even deserved to win it before penalties."
G. Jourdren
"It's cruel. I think in terms of the football, we deserved to win. Penalties are always a lottery. I think we struggled a little physically at the end of the game and left Lyon too much space. We would really have liked to start the season with another title. I'm very disappointed."
René Girard
"It was a very open match, a good game. Both sides had chances and it's just a shame that tempers flared a little."