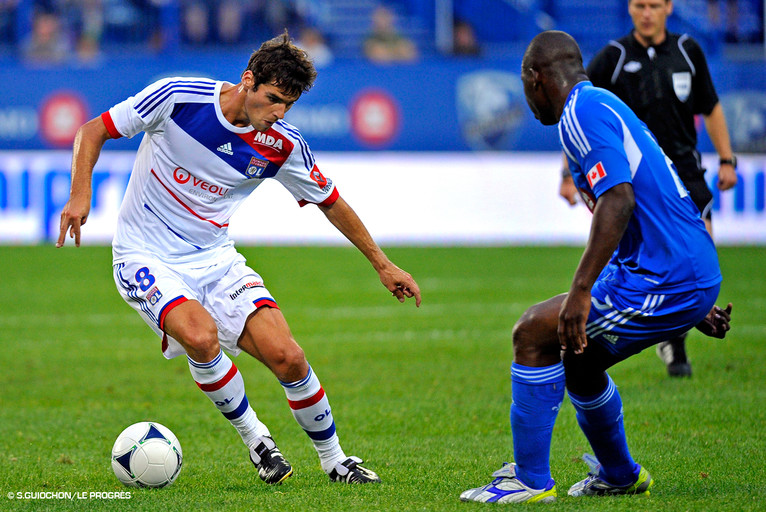 Find out what Rémi Garde, Jérémy Pied and Hugo Lloris had to say after their penalty shootout victory over Impact Montreal in Tuesday's pre-season friendly...
Rémi GARDE
"We didn't know too much about this Montreal side, but they caused us a few problems. Physically, we saw they were 100 per cent because they're in the middle of their championship. We conceded far too many scoring chances in the first half and I was desperately unhappy with that. Going forward, we tried to attack with lots of movement. We succeeded to a certain extent, but I still feel we lacked a little fast interplay, a bit of presence, aggressiveness and runs in behind the defence. We are now 100 per cent focused on the Trophée des Champions. We want to win it.
"The substitution of Lisandro?  He felt something give a little, but I think we got him off early enough so it shouldn't be too bad."
Jeremy PIED

"We won on penalties... That's always nice! As for the match, there were some good things and some not-so-good things. We carved out a lot of scoring opportunities which is good. Montreal were a very good opponent. We probably felt a little bit tired out there. Physically, we're doing it very tough at the moment, but the atmosphere within the camp is excellent. My goal? It's always nice to score, even in a friendly match. A goal is still a goal no matter what!"
Hugo LLORIS

"I'm slowly but surely getting back into the rhythm of things. We are in a bit of a hurry because we have to be ready for Saturday. I was keen to get back into competition and, honestly, it feels great! It was a good game played in a really nice atmosphere. We created a lot of chances, but we also conceded far too many too. Even if it was only a friendly match, it was a little too open for my liking. But the main thing is to be ready for Saturday's Trophée des Champions against Montpellier."