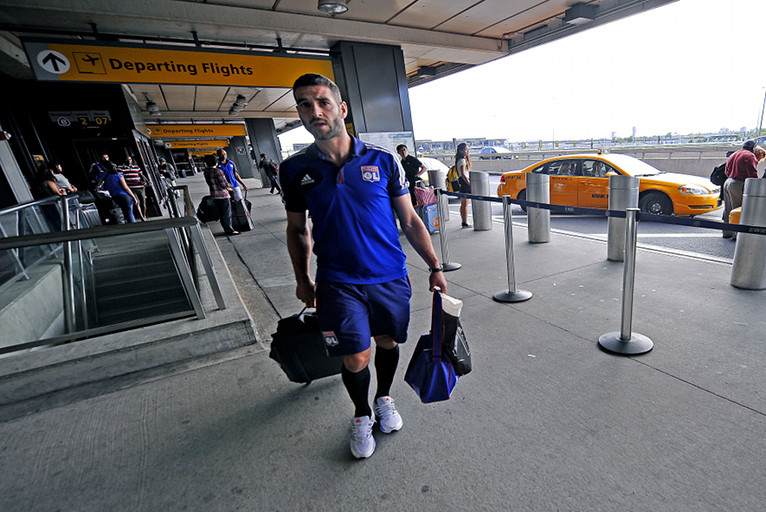 Olympique Lyonnais jetted back into New York late on Wednesday afternoon after one last training session in Montreal...
On Wednesday morning, Rémi Garde's players started the day with training at the Claude Robillard Sporting Complex. Certain players opted for a light post-game session, while for others, like the six youngsters that didn't play against the Impact (Lopes, Zeffane, Ferri, Réale, Ghezzal, Benzia), enjoyed a full normal training session. Lisandro Lopez, who picked up a calf strain in the first half of the friendly, did not train.
After about an hours training, the players made way for the local Impact Montreal players that gave the chance to Yoann Gourcuff to catch up with his ex-AC Milan teammate Alessandro Nesta.
At 16:00, the whole squad flew out to Newark, NYC's international airport. Les Olympiens reached their New Jersey hotel at around 18:00. Their next training session is scheduled for Thursday morning, just 48 hours before the Trophée des Champions at the Red Bull Arena versus Montpellier.