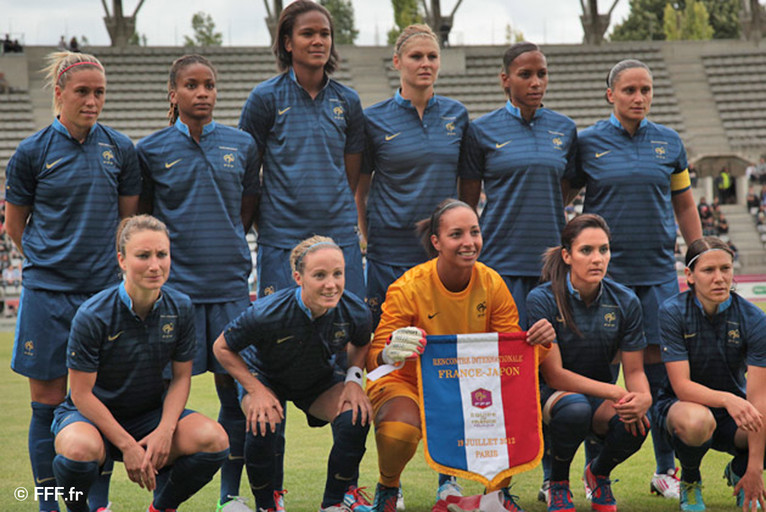 The women's football competition at the London Olympics gets underway on Wednesday, two days before the opening ceremony of the London Games...
OL WELL REPRESENTED

With no less than 12 players taking part in the competition, the OL Women's team will be well represented in the British capital. Sarah Bouhaddi, Wendie Renard, Laura Georges, Sabrina Viguier, Corine Franco, Sonia Bompastor, Elise Bussaglia, Camille Abily, Louisa Necib, Elodie Thomis and Eugénie Le Sommer will be playing for France while striker Lotta Schelin will lead the Swedish attack. The two sides earned their place at the Olympics by being the two best performing European nations at the last World Cup.

HISTORY
Women's football has only been appearing in the Olympics since the 1996 Games in Atlanta. The USA had insisted the hugely popular North American women's game be included in their hosting and they won the inaugural gold medal. They have always performed well, losing the final in 2000 to Norway before winning in Athens in 2004 and Beijing in 2008, beating Brazil in the final. The USA, Brazil and Sweden are all playing in their fifth consecutive Games. France, who won silver back in 1900 and gold in 1984 with the men, has qualified for their first Olympics with the women.

FAVOURITES
World champions Japan are the big favourites after defeating Gemany, the USA and Sweden on their way to their world crown. However they have recently lost 2-0 to France in a pre-Games warm-up match. Three-times gold medallist, the USA will once again be looking for the top prize. Behind the front two, Brazil, Sweden and France are the serious contenders while Canada and Great Britain are the potential dark horses.


FIXTURES FOR LES LYONNAISES (Central European Time)
Wednesday 25/07: USA - France (18:00, Glasgow)
Wednesday 25/07: Sweden - South Africa (20:45, Coventry)
Saturday 28/07: France - Korea DPR (20:45, Glasgow)
Saturday 28/07: Japan - Sweden (13:00, Coventry)
Tuesday 31/07: France - Colombia (18:15, Newcastle)
Tuesday 31/07: Canada - Sweden (15:30, Newcastle)
Friday 03/08: Quarter-finals
Monday 06/08: Semi-finals
Sunday 09/08: Final