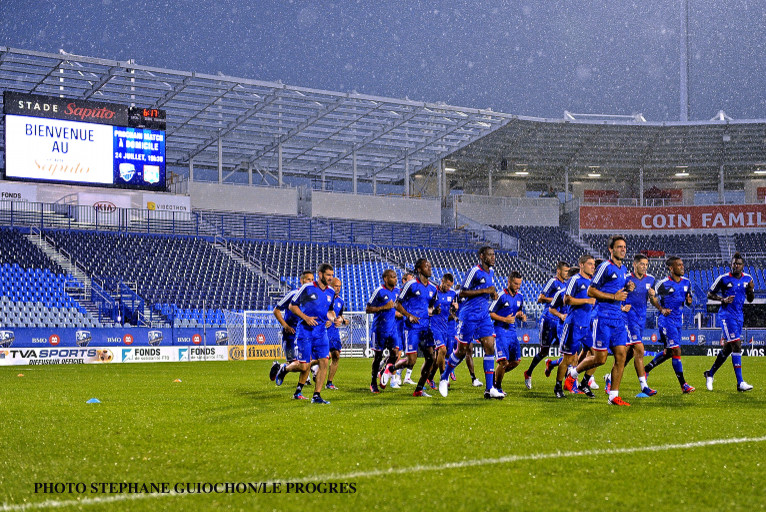 "Thank-you to so many of you coming out to watch Olympique Lyonnais' open training session. We hope to see you again tomorrow at 19:30!"
With those words from the Stade Saputo loud speaker Les Lyonnais headed back inside to the changing roomsaround 19:00 on Monday. Despite a torrential rain, a lot of fans turned out to watch OL train. There were close to 1,000 people in the stands and the atmosphere was fantastic, especially during the small-sided games at the end of the session.
After 75 minutes of training in the rain, Hugo Lloris and his teammates still took the time to sign a few autographs. Tomorrow, at the Stade Saputo they are expecting more than 15,000 fans for the friendly match between Impact de Montréal and Olympique Lyonnais (1:30 CET).