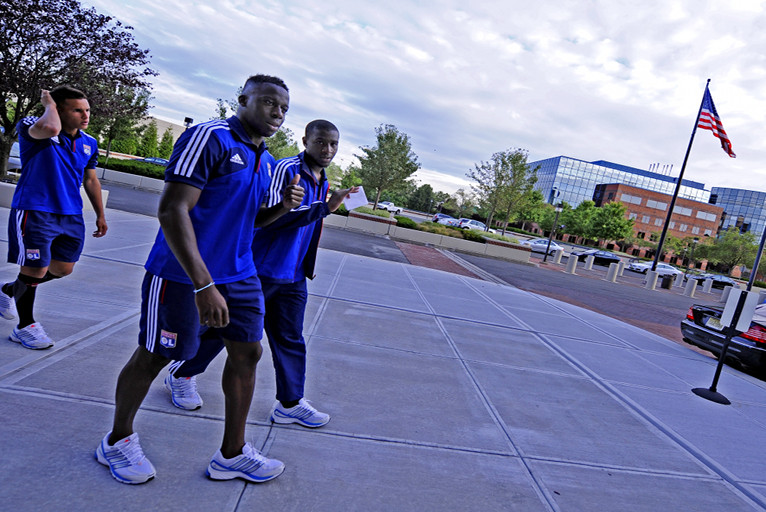 After a seven hour and forty minute flight from Paris, the Olympique Lyonnais players touched down in Newark International Airport on Saturday afternoon (16:00 local time / 22:00 CET).
After a long wait at customs, Les Olympiens got to their hotel just a 15-minute drive from the airport in New Jersey. Once they'd settled in, the team got out to stretch their legs with a walk near the hotel and appreciated that the temperature, that had reached 40 degrees Celsius in NYC this week, was noticeably cooler than feared...

Rémi Garde's charges now have to overcome the trip and the jet-lag (six hour time difference) and a first training session is scheduled for Sunday. A good way to start this week's North American camp that features a friendly match against the Montreal Impact on Tuesday, in Montreal, and then the Trophée des Champions against Montpellier-HSC in New York. The defending Ligue 1 champions also landed in America on Saturday.