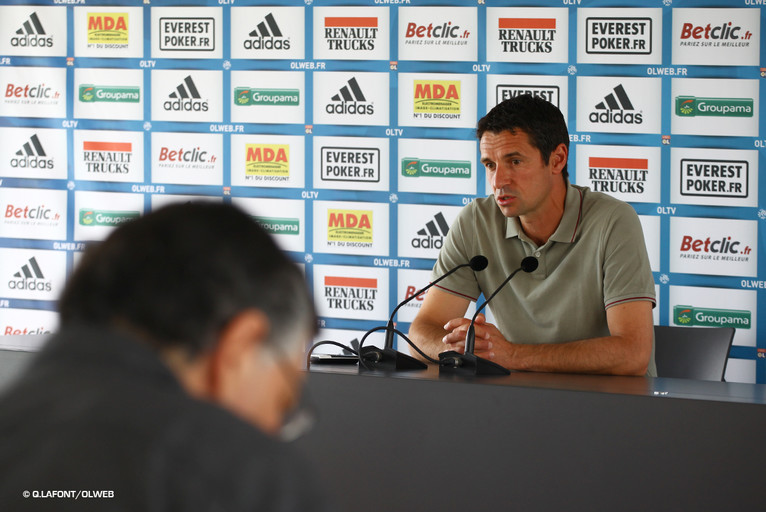 OL play their second pre-season warm-up match against Real Sociedad on Friday at St-Jean-de-Luz, before flying out to the United States where they will tackle MHSC in the Trophée des Champions…
Over the course of the last week, Rémi Garde's discourse has changed. The match against Athletic Bilbao was considered a tough training session after the club's training camp in Tignes. Friday's game against different Spanish opposition is a real match of football: "My expectations will be different. The playing time for certain players will be too..." That means that OL have to start showing their improvement just a week out from the Trophée des Champions in New York, the first objective of the season.
Chances are the OL boss won't be changing his entire squad at half-time, like he did in Grenoble last Friday. Will the return of the international players mean a radically different starting XI? "I haven't decided yet if I'll play the internationals or not... I have to discuss it with them... They have been training well..." All the same, it's hard to imagine that Lloris, Réveillère and Källström will start the match. Perhaps some playing time at best, especially for the two outfield players... If Rémy Vercoutre starts in goal, he will remember that he played in the Champions League return leg a few years back when Greg Coupet was injured by Nihat in the 16th minute. Young defender Umtiti hasn't had a break yet since returning from the European U19 championships, knowing that OL "need him" in central defence in the absence of Lovren. As for Lacazette, back to full fitness, we imagine he'll be looking to shine...
The starting XI and their positioning on the pitch, already announced for certain players could reveal certain tendencies for the start of the season. The formation? The team has stuck with a 4-2-3-1 for most of the summer, except for late on against Athletic Bilbao where they switched to a 4-4-2. Les Lyonnais have worked hard this week on possession and ball circulation...