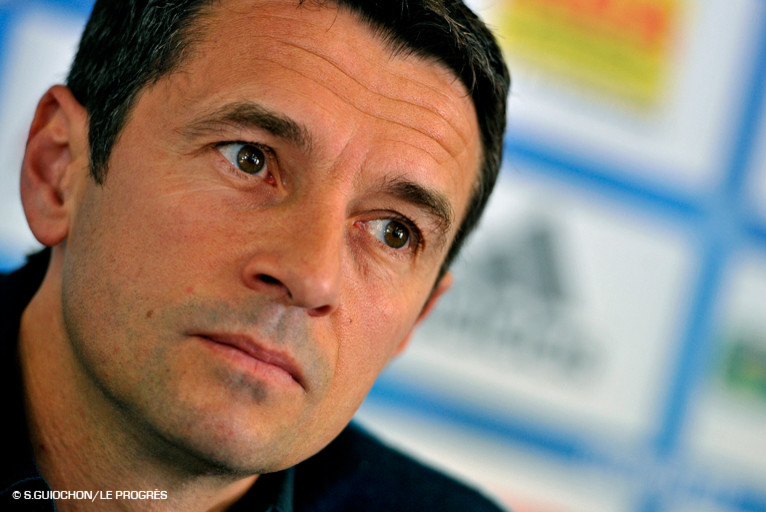 OL coach Rémi Garde looks back over the Tignes training camp... casts his eye over the first challenge of the season in this Friday's friendly...the season ambitions…
How do you judge the training camp so far?
"I'm very satisfied. The squad has been working very well and have met my expectations in terms of determination and application. The players have pushed themselves to the very limit and their efforts have all been conditioned towards the collective. It's been very intense. We haven't had any injuries, that means the workload was correct. The players also all respected the recovery times. On the pitch, we've been working on the aerobic, but in a fun way, with the football and possession drills. As for the way we will play, it's still too early to say. The players are very focused. They took shelter in hard work after everything that happened [with the declarations of OL president Jean-Michel Aulas]."

What are you expecting from Friday's friendly match against Athletic Bilbao?
"I want to see desire, commitment, rigour, despite the players fatigue and heavy legs. The result is secondary. This Spanish side is a very good team with that regional speciality, which is great. It's not possible to have that rule everywhere. The club is also a leader in terms of youth development."

What are the club's objectives for the coming campaign?
"I think we have, and will have, the means to be ambitious. Our young players need to mature and the older players need to transmit their experience. Gourcuff? He came back from holidays looking very fit. We know his athletic potential. He's a popular member of the squad. But football is above all a team sport. It's the team that allows the individuals to shine and not the other way around. Concerning mercato arrivals and departures, the club is working hard. The president Jean-Michel Aulas, Bernard Lacombe and I are on the same wave length. I'm concentrating on the players I currently have at my disposal."