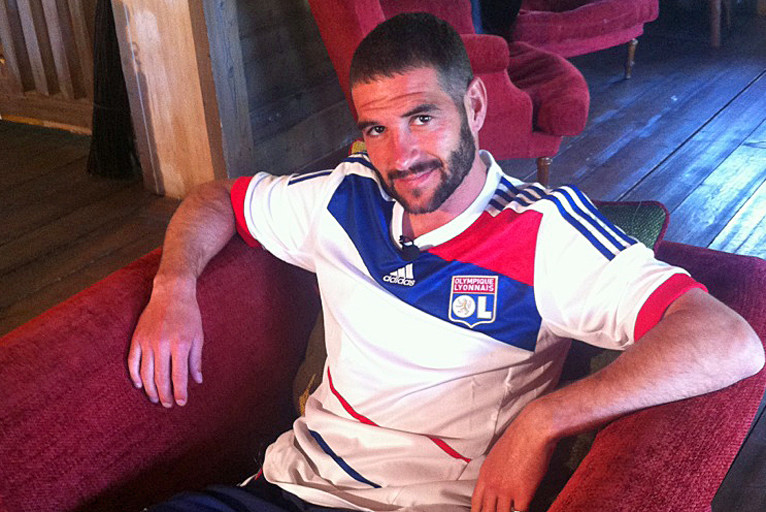 Olympique Lyonnais' Argentine striker talks about the team... himself... training... and the Albiceleste... Interview:
How is the training camp going?
"We have worked really well. It's been really tough, but it's over on Friday. I really took it easy during my holidays and I'm feeling good. I know all-too well that the pre-season training lays the foundation for the whole season. The first friendly match? It's just a more official training session, nothing more. But it is good to kick a football again and feel of bit of competition."
A word on Athletic Bilbao and their coach?
"They had a great season last year that included two finals, including the Europa League final. The coach Bielsa? Us Argentines have a lot of admiration for him, the players that played under him also... I'm very happy to be playing against his team."

What are the objectives for the coming season?
"I still want to win. I hope we will have a competitive side to win titles des titres. The summer mercato is very long. We'll see about who cones and who leaves. Personally, I just want to stay fit and avoid injury to help the team. That's what I'm working for."

Your position?
"I have a favourite position, but you have to adapt to the coach's needs. Everyone knows my preferred position is in the middle... I have an excellent relationship with the coach. We talk about a lot of things, but not necessarily my position. He knows what I can bring to the team."
Is it important to be captain?
"That doesn't count. I don't change on, or off the field when I'm wearing the captain's armband. I always give the maximum, but yes, it is satisfying to be named skipper."
Do you think about the national team?
"That's secondary for me. I'm focused on OL. The national team is great, but it's not a primordial objective."