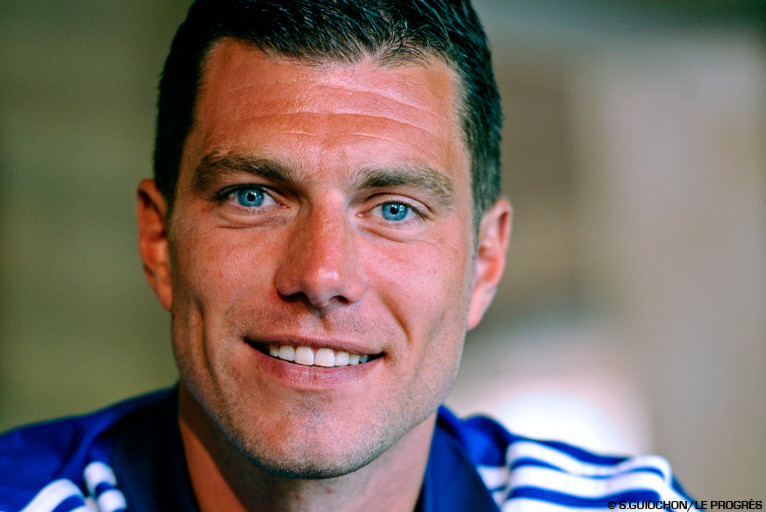 Rémy is embarking on his tenth season with OL... He knows Tignes like the back of his hand... This season could be a very special one for him... Interview...
What does the man from France's north think about this year's Tignes training camp, considering he's already seen a few in his time at OL? "It's really nice to be back in this setting for pre-season. We're used to it here. Obviously it's hard going, but the staff have found the right dosage. We know we're going to suffer. Personally, I like it. It's an obligation every summer." Are the physical  demands different for the goalkeepers? "When you're playing at this level, you need to have a minimum fitness. With [goalkeeping coach] Jo Bats, we work really hard. We had a huge session and it was great! Getting back to ball work is earlier than usual. But Saturday was a huge training session."
Rémy also spoke about his fellow glovesmen: "Mathieu [Gorgelin] has an injured rib, while Anthony [Lopes], is always in overdrive! He's a good 'keeper with a big future and he was almost picked in the Portugal squad for the Euros." He's working with two young 'keepers, but there are a lot of youth team players on the camp: "These kids, they are already in the OL mould. They are used to working with us. They have an excellent attitude and they keep pushing us to stay at the top of our game." The youngsters are also synonymous with transition within the club. "It's today's reality, but it's not necessarily a bad thing. The club's ambition is as strong as ever, just with less experienced players."
He's also been through his fair share of summer mercatos: "It's always a special time. I just put myself in my own little bubble. You have to concentrate on yourself and work as hard as possible. For all the rest, I have every confidence in the club." Some of the mercato rumours concern the eventual departure of Hugo Lloris. "I'm not even thinking about it, even if I do read and hear things. I'm just working really hard. After Tignes, there will be a few friendly matches and pretty quickly the Trophée des Champions. I'm cool... The squad is going to get younger. There will need to be more solidarity. When you see what Montpellier did last season, you can see how important the bonds between teammates are. Yes, we want better cohesion and understanding on the pitch, but also off the pitch."
Rémy has two years left on his contract at the club. And what if he was to be first-choice this year? "Everyone knows me at the club. I've always stepped up to the plate in the past. I'm very happy to be a Lyon player. But I don't make the decisions. Of course, if the opportunity presents itself... But for the moment, Hugo is still here."
What did he think about the presidents recent declarations? "The president never speaks without thinking first. He's the boss. For me, personally, I always try to learn from what he says. What he said was also to provoke us and get us to bounce back anew this season..."