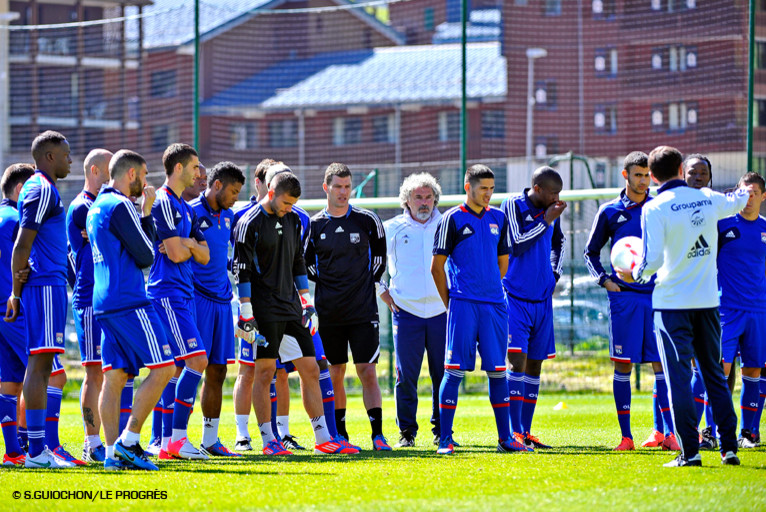 An early wake up call is one thing, but the 10:30 training session that followed put the entire OL squad through the ringer...
7:30. On the edge of the lake, not far from the hotel, Robert Duverne took the squad for a variety of warm-up drills before breakfast.
3 hours later a huge training session awaited Cris and his teammates. A series of physical drills (strength, slaloms, ball work, one-on-ones with the football, hurdles, running) with strict time limits and brief rest times. As time wore on, fatigue grew, the legs were burning, faces were red... "It's tough" admitted Cris… "I'm finished… " puffed Lisandro and his freshly shaven head...
In the mountain sun, and after already several days of training, this was no walk in the park! Novillo can't hide: "My feet are covered in blisters..." The giant trough offers some refreshment...  "It was a very athletic session, with and without the ball... the players know they're in pre-season todays..." resumes Gérald Baticle after an hour's workout.
At the end of the session, Dabo, Grenier and Gonalons jumped in the trough where Fabio Santos once iced a badly twisted ankle, despite the freezing temperatures. Passers by stop momentarily to watch the Lyon players before going about their holiday activities...