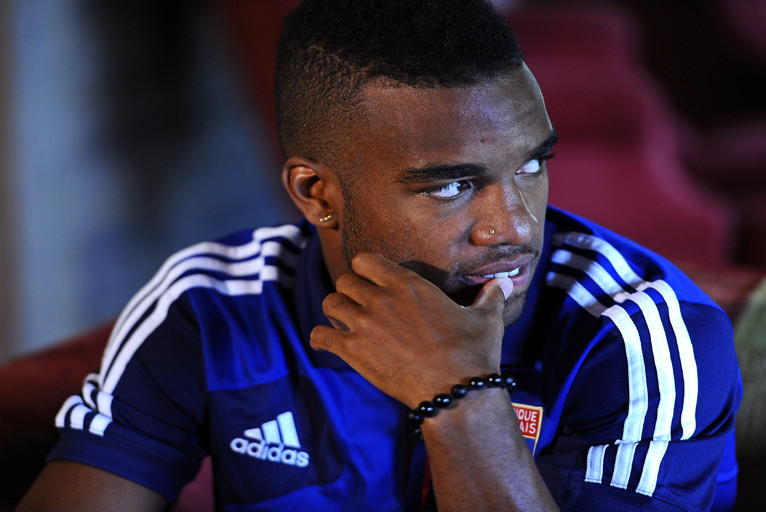 After an excellent 2011-12 season, the Guadeloupian forward revealed his heightened ambitions for the coming term... And while he prefers training with the football, he accepts the physical requirements of pre-season... Interview...
He is one of the internationals that had less holidays than the others. "I got three weeks off from 10 June. I spent two weeks in Guadeloupe where I caught up with the family. I hadn't been back for four years. Then I spent five days in Saint Barth with my girlfriend. People recognise you, but they're really nice, they don't annoy you. Is three weeks enough? It's the minimum. I'm not going to start complaining. It was short because I was with the France U21 team before that."
After 'a short break', how is training going? "It's not always easy. In fact, this is my first pre-season with the pro squad. I prefer working with the ball, but you need to do what you need to do. I don't think my fitness is a problem because I showed last season that, physically, I could go the distance." The 2011-12 season was his breakthrough year. "Yes, it was a good season for me with plenty of playing time, a few goals and assists. I reached the target I set myself of ten goals. I'm not complaining. I had a tough year after the World Cup in Colombia. We won the French Cup last season, but we could have done better."
Young, but ambitious and impatient for the new campaign: "I always want to better overall, without thinking about any specific targets. I'm one of the older young players. I have my own place in between the experienced players and the youngsters coming through. Your objectives for the team? "To win the league, which will be a battle with the likes of PSG, LOSC and OM,  and the Europa Ligue. Otherwise, one of the two Cups." Alex is also delighted to see that his former academy teammates are finding clubs, like Kolo who signed for Nice and hopes that Tafer and Faure will do likewise soon.