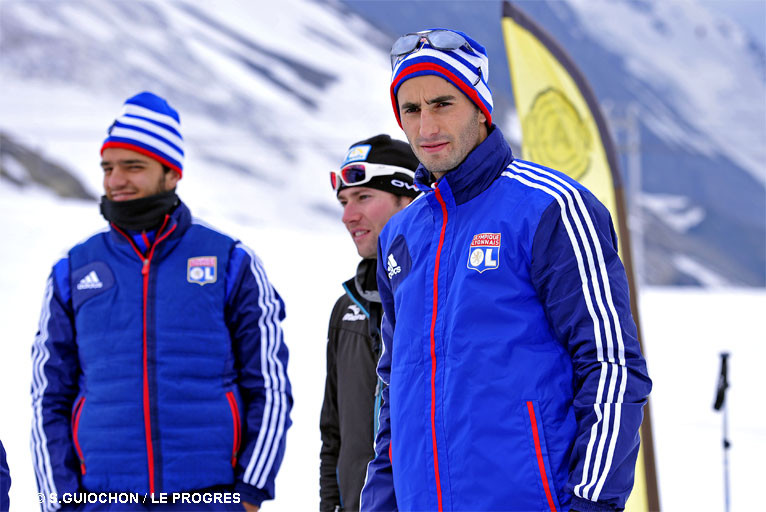 Olympique Lyonnais and France midfielder Maxime Gonalons enjoyed his breakthrough year last season and spoke to us about the past, the present and his ambitions for the future...
What conclusions do you draw from last season?
"Over all it was a good year thanks to winning the Coupe de France. The little black spot was obviously missing out on the Champions League qualification. On a personal note, I felt pretty good about the year. It was my first season playing so many matches. I improved by paying extra attention to detail and was cleverer in not giving away so many free-kicks. I'm very proud to have played so much football. But it's only the start, not the end point."
What are your ambitions for the coming campaign?
"Build on what I achieved last year, keep working. I'm not the new kid on the block anymore. I have responsibilities within the squad. I also want to get back in the France squad. That's the pinnacle. I have a little regret about not being in the Euro 2012 squad, even though I respect the coach's choices. Of the Euro, I was disappointed with the final result, despite reaching the quarter-finals. To finally score at the Stade Gerland? Yes, in this stadium where I always dreamed of playing. I want to score, but I'm not making it an obsession."
How is the pre-season training camp in Tignes going?

"It's going pretty well. We're back in Tignes and it's nice to be back here after a year away. Obviously it's hard work. We still have to do the run and the bike ride, the climb up Iseran… it's really not easy, but with mental strength and determination, you can get there. Potential departures during the transfer window? It's the same in every club during this period of the season. That's part of the life of a football team. You just have prepare like a professional. So many young players on camp? It shows the quality of the youth academy. They are very talented young players."
The recent comments made by the President?
"He's the boss, and he said a few things."