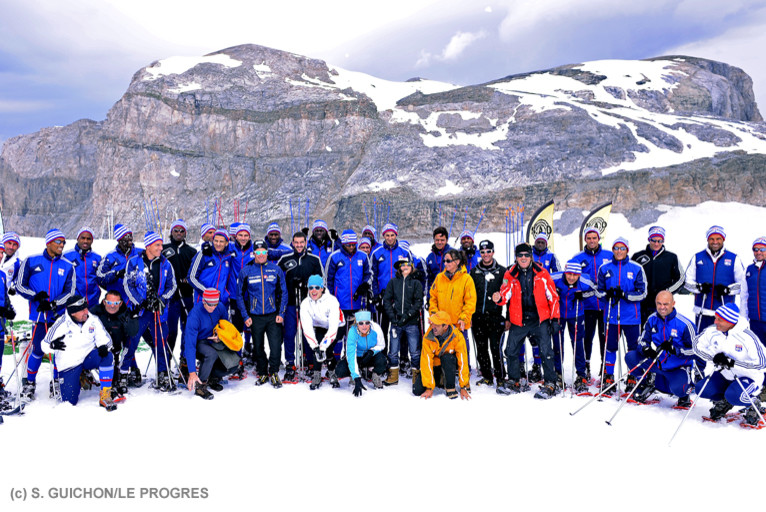 After spending the night at 3,000 metres above sea level, Les Lyonnais did a team biathlon in the morning… while at the same time, the Stade de Reims was doing its final training session at the Stade Eric Cantona.
It wasn't necessarily the most relaxing and comfortable evening for the OL squad given the rather 'Spartan' surroundings in their glacier refuge. At 8:30 am, cold temperatures and cloudy sky greeted Cris and Co. who donned their snow shoes and headed out to the firing range...
Organised in groups of four, with a guide, Les Olympiens began their biathlon with the rifle exercises before the cross country ski and then back to the firing range, with time penalties for any misses. The biathlon lasted about an hour with Cris' team, including a very fit looking Gourcuff taking the win.
There was another 15 minute snow walk to get back to the refuge for lunch before heading back down the glacier to the resort station at 12:45 and a long siesta. Afternoon training was scheduled for 17:00.

While the Olympique Lyonnais squad was hard at work on the glacier, Les Rémois were having the final training session of their camp before heading back to Reims on Friday. It was 6 degrees at 10:30 for the warm-up for this club that is finally back in the top flight after such a long time. Hubert Fournier took charge of the session. The Stade de Reims have another camp planned in Brittany before the start of the season.