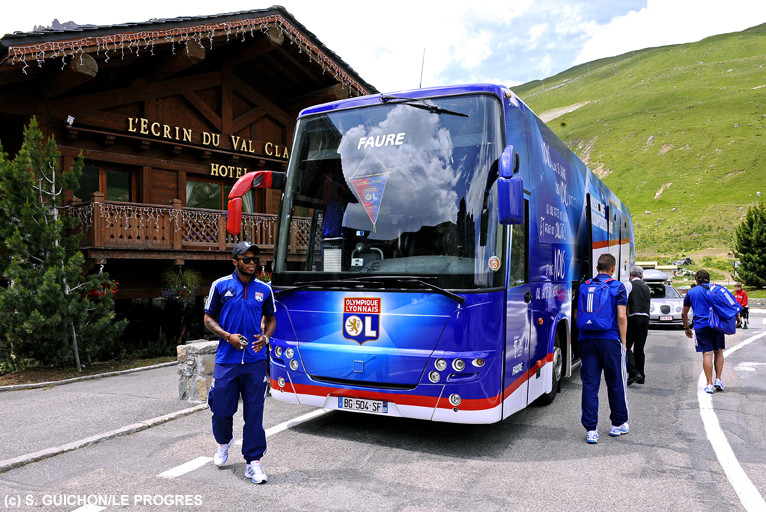 After the visit of club president Jean-Michel Aulas at Tola Vologe on Wednesday morning, Rémi Garde's Olympique de Marseille players head off to their training camp at Tignes...
Jean-Michel Aulas came to speak to the players on Wednesday morning. After his comments the day before, there were no prizes for guessing the subject of discussion!
After that, the OL squad headed for Tignes at around 9:30am. A squad of 27 players arrived a little after 12:30 in their resort, l'Ecrin du Val Claret, located virtually opposite the Stade Eric Cantona. Cris and Co. can get to their training pitch without jumping in the team coach.
The recently married Dejan Lovren was present sporting his new haircut - a shaven head. There was just the time to get the keys to the rooms before heading down for lunch and then up for a little siesta before training at 16:00. The weather was pretty good at an altitude of 2,100 metres, even if there were clouds about with the temperature at 18 degrees.
After training, the Lyon squad will jump in the funicular on the glacier to pass the night at a refuge so as to be ready first thing Thursday morning for some special training activities...