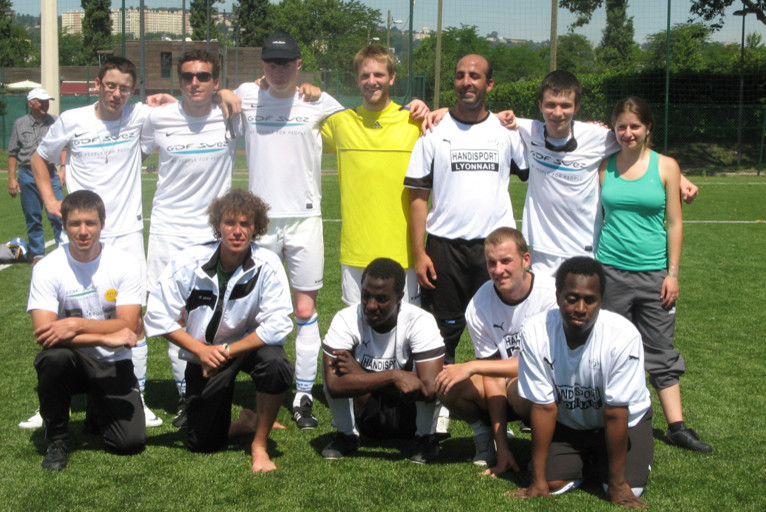 While the Olympique Lyonnais professional squad was enjoying its first session of preseason training at the club's Tola Vologe complex, there was a whole other type of football being played just metres away on the pitches at the Plaine des Jeux de Gerland.
Yesterday, the players from the Cécifoot Club de Saint Priest invited a delegation of players from Belgium for a not-so normal match of football. With scarves over their eyes, noisy beads inside the ball, futsal goals... they still use their feet as the two sides battled it out over two 25-minute halves. There's no offside in this variation of the game but there were plenty of goals and entertainment, just as there is plenty of desire to raise above a handicap a prove once again that playing sport is universal.
Organised by GDF-Suez and the OL Foundation, the day continued after the match with a luncheon at Tola Vologe and a visit of the Stade Gerland. The visitors returned home with plenty of memories...
Check out the photos of the day on our page at Facebook sOLidaire
AS