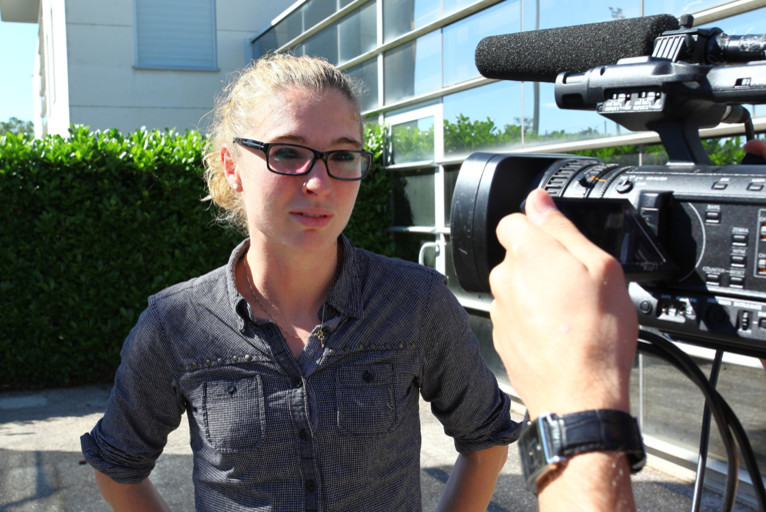 Laëtitia Tonazzi, Laura Agard and Elise Bussaglia are joining OL while Céline Deville, Sandrine Dusang, Sandrine Bretigny, Aurélie Kaci and Rosana are all leaving the club...
While several players prepare to take part in the London Olympics football competition, OL haven't wasted anytime in making their presence felt on the transfer market with three new signings and five departures.

Long-serving duo Sandrine Dusang and Sandrine Bretigny are both quitting OL, victims of repetitive injuries and the fierce competition for places. Both players were at the club when it was still known as FC Lyon and played crucial roles in the development of OL's women's team: Sandrine Dusang as captain and central defender and Sandrine Bretigny up front and her record 185 goals scored in the club colours.

A product of the club, youngster Aurélie Kaci is also on the move, as is reserve 'keeper Céline Deville who heads back to Montpellier, and the Brazilian Rosana who failed to settle in France.

As for the arrivals, striker Laëtitia Tonazzi (photo) from Juvisy finally signs for Lyon, after last summers off again, on again transfer negotiations. She represents the missing link in attack: a solid forward capable of playing back to goal and bringing teammates into the game. The 31-year-old former France international, Tonazzi is also a proven goal scorer and showed all her class in her matches against OL last season.

Speaking of France internationals, midfielder Elise Bussaglia quits PSG to join the European champions. 2011 Player of the Season in France she will bring her vision and passing to the OL midfield.

And finally, OL also reinforced its central defence with Laura Agard from Rodez. The 22-year-old played under Patrice Lair at Montpellier and is considered a future star by the OL coach.