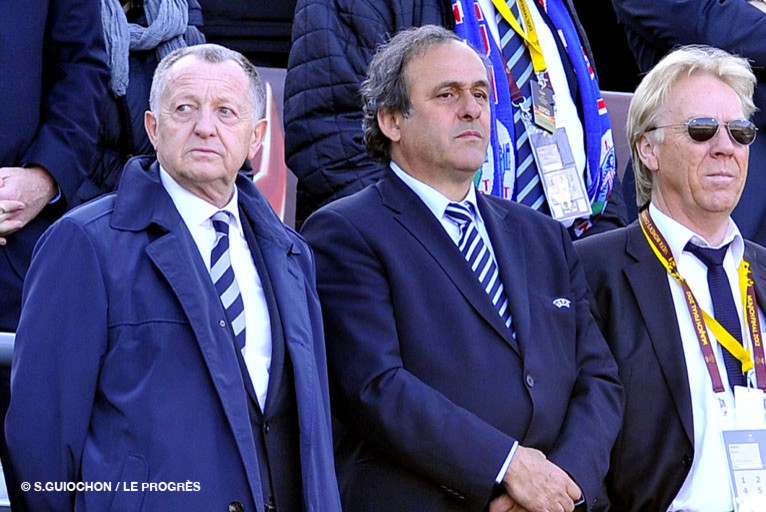 In a letter addressed to OL president Jean-Michel Aulas, the continent's governing body UEFA has lauded the achievements of the Olympique Lyonnais Women's team.
In the letter, UEFA president Michel Platini highlighted the brilliant season of Patrice Lair's side. "Olympique Lyonnais' victory in successfully defending their European crown, reflects the solidarity and commitment of this team, but also hits determination and desire to make the final a beautiful event. Your season also shows the full extent of your professionalism and search for excellence of the team and its staff, as is highlighted by the statistics: 39 goals scored, one conceded!"
The former Juventus playmaker also explained that "the final will go down in history for the 50,212 spectators that watched the final, a record for European women's club football. The atmosphere was fantastic inside Munich's Olympic stadium, a suitable setting for this woem's club final."
The television audience continues to grow with each season and the final was broadcast in France on Direct 8 and Eurosport. On the other side of the Rhine, German channel ARD drew an audience of more than 2 million.
The development of the women's game continues to grow on the international stage where OL's U19 squad is currently contesting the Abu Dhabi Country Club international tournament.
Bruno Bini's French national side, which is qualified for the London Olympics this summer will feature no less than 11 OL players. In 2011, Les Bleues reached the semi-finals of the World Cup in Germany, with, again, 11 OL players in their ranks.
Finally, the UEFA president congratulated Sonia Bompastor and Co.: "I would like to congratulate your club, once again, for this exceptional season, including the victory in the final of the Coupe de France. We can't wait to see the side back in action in in the UEFA Women's Champions League 2012-13." Don't forget that OL are still on track to complete an historic treble after victory in the Coupe de France and the Champions League, Les Lyonnaises can win the French championship this Saturday when they take on second placed Juvisy in the final match of the season.