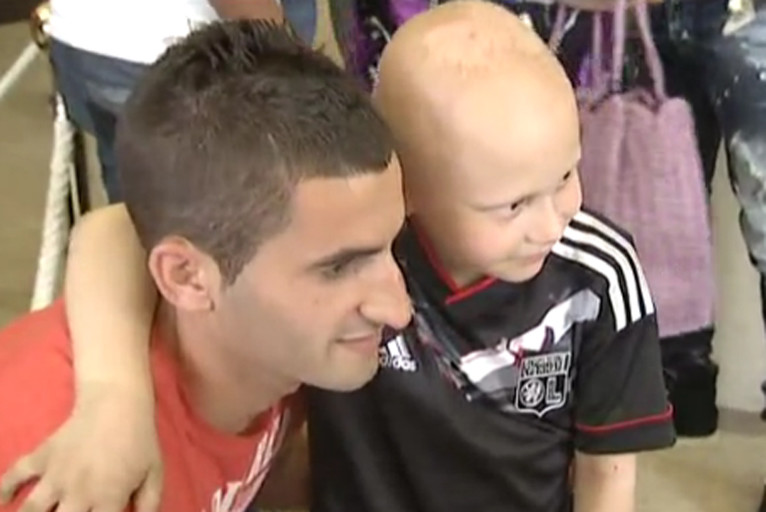 At the IHOP (Institute of Pediatric Hermatology and Oncology), the kids were assembled in the hall, eagerly awaiting the visit of the Olympique Lyonnais players, accompanied by members of the coaching staff, who had come 'as a team to put smiles on faces' of the sick children...
For Maxime Gonalons and his teammates, the fact of coming here regularly doesnt make it any easier. Marked for life by these children that "fight every day for their survival", Lisandro is happy to see their faces light up.  
After an opening word from Thierry Philip, director of the Léon Bérard Centre, who highlighted that the "partnership between OL and the CLB raised €72,000  for research in the fight against cancer," the eight players present rushed to the wards to "give a big boost of fresh air and joy" (Jimmy Briand) to the kids and give them a bit of hope.
While Cris and Lisandro went upstairs to visit the children in isolation, Maxime Gonalons and Ederson struggled with an Arthur and the Minimoys puzzle in front of the mums!
This afternoon at the Léon Bérard Centre, the children and the players exchanged smiles, made memories for life and for a little instant, forced illness from the room.
Check out the photos from our visit to the Léon Bérard Centre, on our Facebook page: sOLidaire