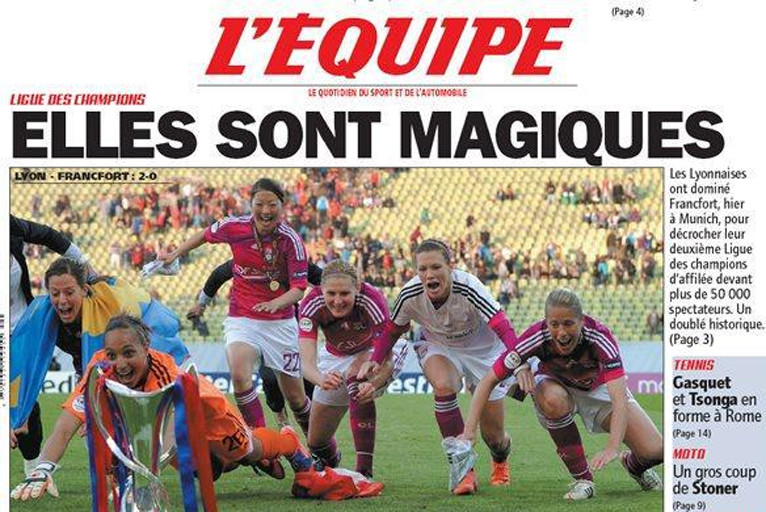 The entirety of the French press has heralded Olympique Lyonnais' 2-0 triumph over FFC Frankfurt in the final of the Champions League...
The smiles of Bouhaddi, Otaki, Franco, Dickenmann, Schelin, Viguier illuminated the front page of French sports daily L'Equipe on Friday, 18 May 2012 under the headline: 'They are magical'. 'Europe at their feet!'; "Thanks to the money from the men," an interview with OL president Jean-Michel Aulas who associated the entire club with this second successive European crown by Patrice Lair's side; "A Grand Cruz" to put the young Costa Rican to the fore... L'Equipe dedicated it's entire third page to the final, featuring the work of head football writer Vincent Duluc.
"Another title for the OL girls" went national newspaper Aujourd'hui en France. And on page 16: "Les Lyonnaises still ruling Europe".
Le Progrès opened with "OL reign over Europe". As well as two full pages with reporting by Antoine Osanna accompanied by photos by Stéphane Guiochon. "Crowned Queens in front of 50,000 spectators"… "Bompastor showed the way"… "The Reactions"...