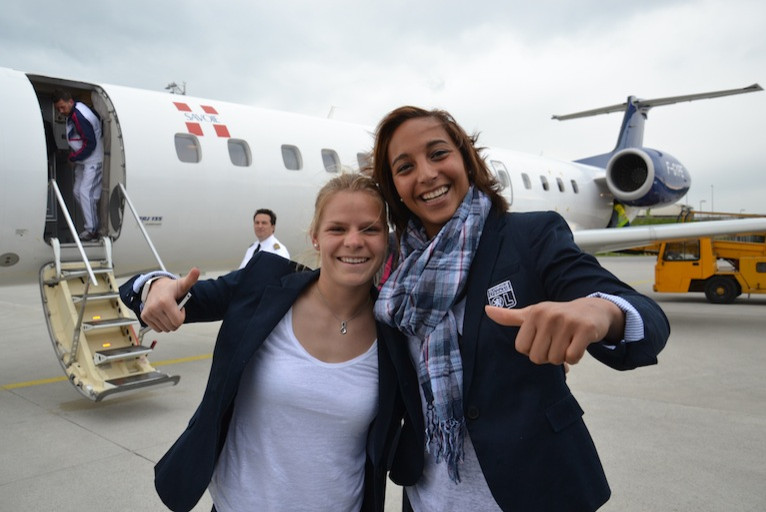 Olympique Lyonnais touched down on German soil at 18:00 on Tuesday evening, 48 hours ahead of Thursday UEFA Champions League final against Frankfurt.
There was a special feeling in the air at the Lyon-Bron airport as the passengers were called to board at 15:45. Les Lyonnaises arrived in club attire, "très élégantes!" Coach Patrice Lair decided to take his entire 23-player squad to Munich for the Champions League final.

Just over an hour later, Les Lyonnaises were hopping off the plane in Munich, where they will defend their European title. The atmosphere was relaxed, although the team from Frankfurt was on everyone lips. At the back of the team bus Sabrina Viguier, Sonia Bompastor, Camille Abily, Lara Dickenmann and Lotta Schelin discuss their past confrontations with German opposition, whether it be on international duty, with France, Switzerland or Sweden, or with their clubs, with OL,Toulouse or Montpellier.

The drive to the hotel passed by the magnificent Allianz Arena. On Thursday night it will be Munich's Olympistadion, another arena steeped in an illustrious past, and where OL will look to write their own piece of history.