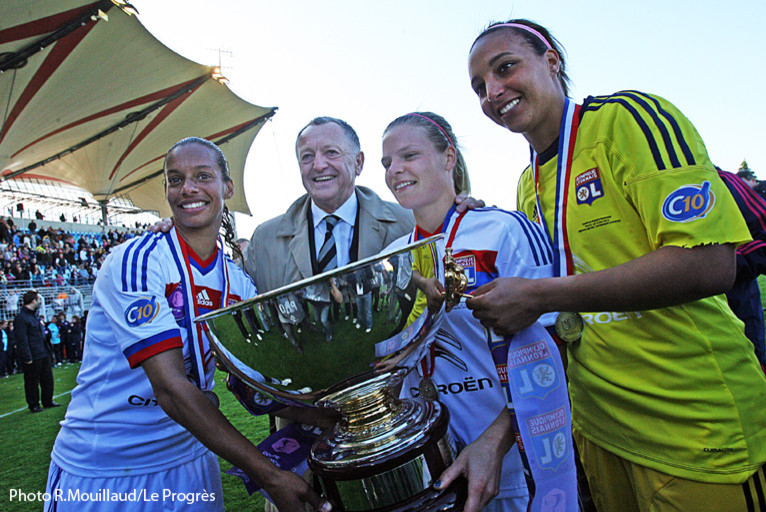 Olympique Lyonnais president Jean-Michel Aulas had a fantastic day on Sunday as his Women's side took out the final of the Coupe de France in style.
"You can see how important this. You won't find many Ligue 1 presidents that will miss a match of Ligue 1 to come out and cheer on his Women's team ..." That's what OL coach Patrice Lair declared during his pre-match talk to his charges. On Sunday, in Bourges, Les Lyonnaises won the Coupe de France, defeating Montpellier 2-1, under the watchful gaze of Jean-Michel Aulas. Like always, the OL boss was there to encourage his players despite the boys playing away to Ajaccio at the same time.

A native of the area having grown up at neighbouring Epineuil-le-Fleuriel, Jean-Michel Aulas received a warm welcome from the locals. The OL president spent a lot of time signing autographs and taking photos with fans at the Stade Jacques Rimbault, ahead of kick-off.

Following Les Lyonnaises win over Montpellier, Jean-Michel Aulas went to celebrate in the changing rooms and reminding the players that an unprecedented triple awaited them if they could win the lot: Coupe de France/Champions League/French Division 1.

This Thursday, at 18:00 CET in Munich, OL take on Frankfurt in the UEFA Champions League final.