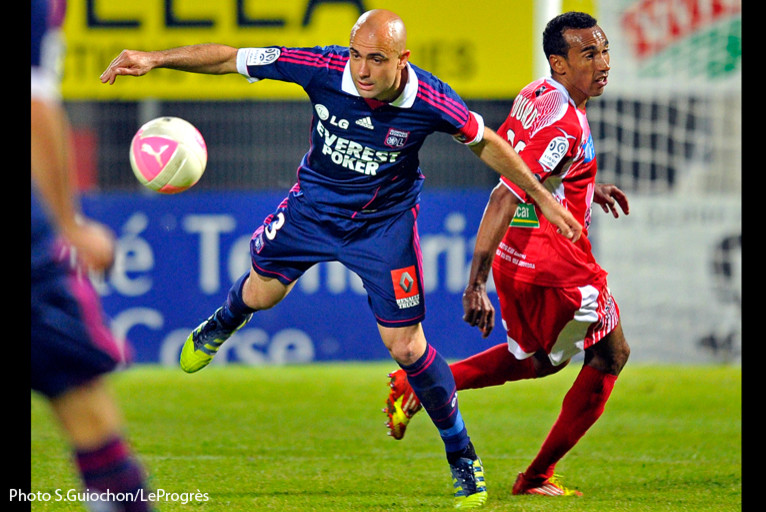 Check out who said what to OLTV after Olympique Lyonnais' 1-1 draw away to Ajaccio on Sunday in Week 37 of Ligue 1...
Gueida Fofana
11 v 11 we could still have made the difference, but we still deserved the draw. We played with heart and we can be very proud. This match was very important, especially for Ajaccio. We contained them and showed everyone we can fight to the very end. Personally, I'm happy with my performance.

Cris
We knew it was going to be a tricky atmosphere at the ground. We dealt with that well and overall, we played well. We stood up in the challenges and even playing ten v 11, we never gave up. We were like warriors for the whole game.
Jérémy Pied
It was a really bizarre match. We were robbed! (laughs)... But we played well. The draw wa a good result for the two teams. Tonight I started and I'll take it as it comes. I felt good out there. People mustn't worry about all this talk. We're always motivated to win, even when there's not so much at stake. When you play for OL, you can't just do whatever.

Aly Cissokho
We're very happy, because playing away to Ajaccio is never easy. We want to stay undefeated for the rest of the season. I don't think it was a penalty. We'll keep going right to the end.
Rémi Garde
The stakes weren't the same for the two sides. We had a good period after the sending off of Yoann Gourcuff. We fight very hard for the integrity of the championship.

Clément Grenier
The draw was the right result. We cement our fourth place. We could have killed it off earlier, but it wasn't easy. We played how we know to play, despite the pressure from the public and the opposition. We won't cheat! When we walk out onto the pitch, it's to win.