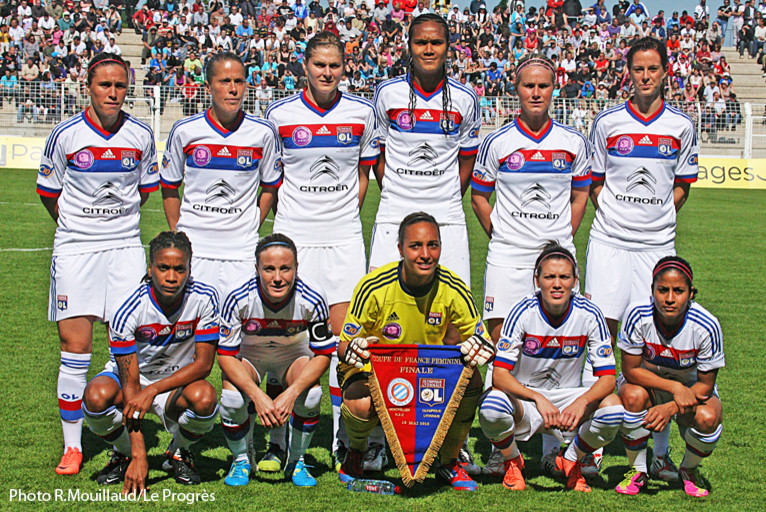 Check out who said what after Olympique Lyonnais Women's team defeated Montpellier in the Coupe de France final.
Patrice Lair
I wanted to win the Coupe de France with Lyon more than anything. It got a bit physical towards the end, but that's football. I'm very proud of my players. The most important thing is the victory. We scored twice early on and that set the scene for what followed. We controlled our lead well. At half time I warned my players not to fall into the trap of thinking it was over and staying focused on our objective. After Montpellier pulled one back, my players just tried to stay out of trouble and not get any knocks. But the Cup is the important thing.
Now we have to prepare because we have another huge week. This win is good for the confidence and now we have to recover and prepare for the Champions League final against Frankfurt. Then a few days after that, we have another great game to play against Paris-SG.
Tonight we'll enjoy a few beers but there won't be a huge party. We'll celebrate next Sunday if we win all three matches this week...

Jean-Michel Aulas
It's fantastic! Football can offer joy like this! We've done the Coupe de France doublefor men and women this season. It was a tough game and the girls were magnificent. It's the perfect way to start the week with the Champions League final on Thursday in Munich in front of a crowd of 50,000. Then we take on Paris-SG in the league. Patrice Lair is the best coach in the business. As for the OL players, they're magnificent!
Lotta Schelin
The two early goals let us play with a certain confidence. We played well in the first half. When I scored the second goal, I knew we would win because I know we don't concede many. Montpellier are a quality side, but we were never scared about the result, even after they scored. It was a very hard game, but the victory is the most important thing. We were solid all over the park. Winning the Coupe de France is good for the confidence ahead of the Champions League final. Aside from the trophy, the confidence is what we were looking to build this evening ahead of our last two games. We are the favourites on Thursday against Frankfurt. We have to live up to that but I'm confident we will... We won't celebrate tonight. We have to prepare for Munich. If we win our three matches, we can party on Sunday...
Wendie Renard
This win bodes well for our upcoming challenges this week. It was the first game in a very important series. We really stuck together. Even though we scored early, we had to keep playing the way we know and not change anything and then we were able to control things defensively. The main thing was to win because we only remember the winner at the end of the day. To win it in style is just a bonus. The Champions League final against Frankfurt won't be easy. It's 50-50! We are going to do everything we can to defend our European title. We need to recover and prepare well because this week will be an emotional and intense one!