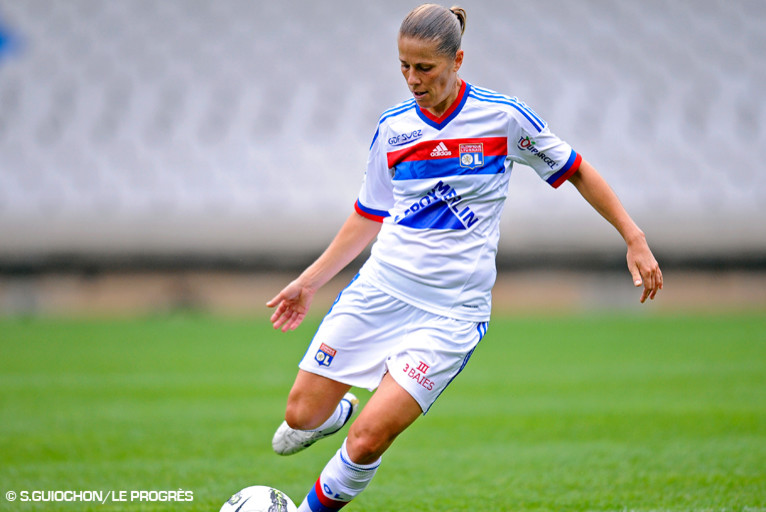 With Olympique Lyonnais taking on Montpellier in the final of the Coupe de France this Sunday, OL defender Sabrina Viguier looks back at her three Cup wins, with Toulouse and Montpellier...
2002: TOULOUSE 2-1 FC LYON
"It was the first ever Challenge de France and we really wanted to win because at the time, we were the best team in France. I can't actually remember too much about the match itself, apart from the fact it was played on a tiny little pitch in the countryside. I do remember, however, that we had a great party! It was a fantastic season for us because we did the Double with the first division and Challenge de France titles."

2007: MONTPELLIER 3-3 (3-0 pens) OL
"Lyon had just signed several Montpellier players such as Laure Lepailleur, Sonia Bompastor, Camille Abily, Hoda Lattaf. OL were starting to build a really big side, but we still had a few good players in Louisa Necib and Elodie Thomis. We were leading 3-1 but Les Lyonnaises managed to pull it back to 3-3. In the penalty shootout, the former Montpellier girls Lepailleur, Abily and Bompastor missed their first three penalties. My teammates didn't miss and luckily the coach Patrice Lair had named me fourth taker so luckily it was won before I had to take mine!"

2009: MONTPELLIER 3-1 LE MANS
"We knew that the final was to be played at the Stade de Gerland and we had beaten OL in the semi-final... We'd done the hardest part because Le Mans were playing in division two. I guess you could say I'm a bit of a lucky charm in this competition and I really want to win it again against Montpellier this Sunday, with it's new name: La Coupe de France féminine."