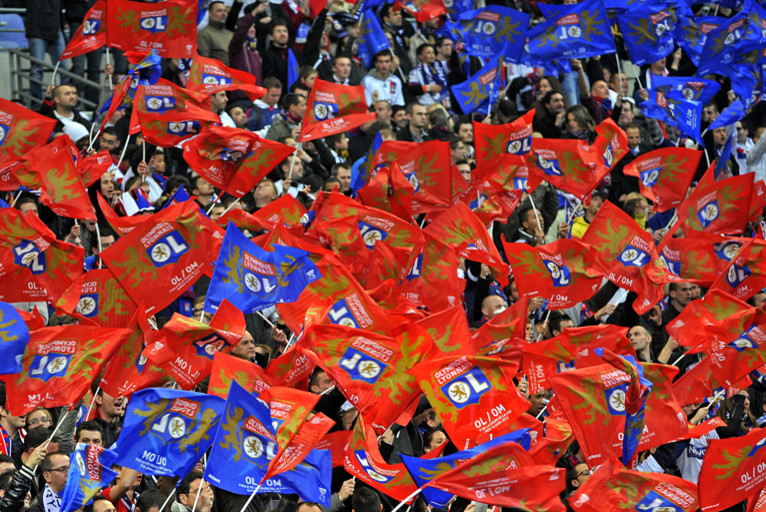 A study undertaken by French sports daily L'Equipe, based on four specific criteria, has placed seven-time French champions Olympique Lyonnais top of the pile for the 2011-12 season…
While OL will not be crowned champions on the football pitch this term, they are champions in the stands according to L'Equipe.
Required Budget:
How much does it cost for a match ticket, a jersey from the official store and snack and a drink? Auxerre are the cheapest at just €72.49, while OL came in at 17th place at an average of €95.50.
Access to the club:
This category takes into account stadium access, but also training complex access, car parking, special seating areas in stadium, price and advantages associated with season tickets, number of training sessions open to the public, access to players, shops... The most accessible club in Ligue 1 according to the report was Valenciennes... OL was named in sixth place.
Access to club information:
This includes official club television, websites, news articles and reports on local television and radio, official club publications, general media exposure, number of matches broadcast in prime time (21:00 Sunday) by Canal+… OM led the pack just ahead of OL.
The entertainment on offer:
The criteria: Stadium quality, attendance (percentage of capacity), the atmosphere, number of goals scored, number of league points earned, match ranking according to L'Equipe journalists... OL came home in first place in this criteria, just edging Paris Saint-Germain...

In the final standings, OL finished first ahead of Valenciennes and Montpellier. Lille were ranked fourth, while PSG came in 13th place.