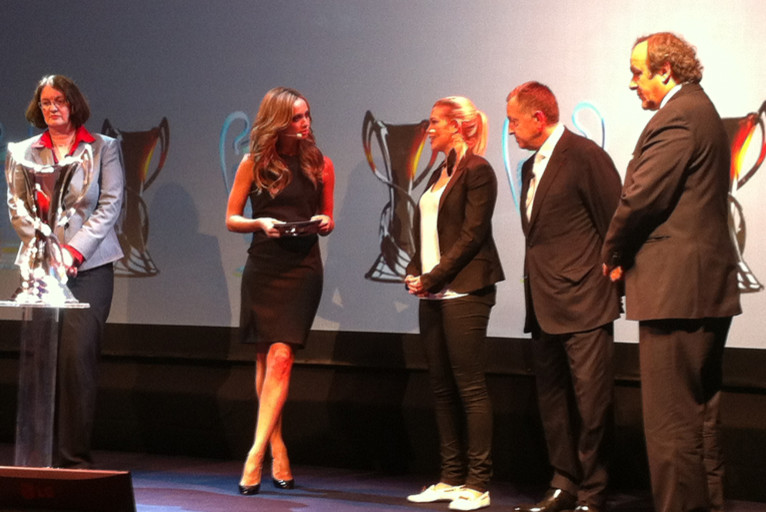 Michel Platini presented both the men's and the women's UEFA European Cups to the City of Munich...
UEFA President Michel Platini presented the mayor of Munich with the UEFA Champions League trophy on Friday, ahead of the final to be played in the city on 19 May. "This annual ceremony symbolises the start of the countdown to the final," declared Platini.
Michel Platini also presented the women's UEFA Champions League trophy to the city in the presence of Steffi Jones, president of the 2011 Women's World Cup, and France's former Bayern Munich defender Willy Sagnol. The women's final is to be played in the Olympic Stadion on 17 May between OL or Potsdam and Arsenal or Frankfurt.
Olympique Lyonnais won the first leg of their semi-final 5-1 over Potsdam at the Stade de Gerland. The return leg will be played on Sunday 22 April at 14:00 CET.