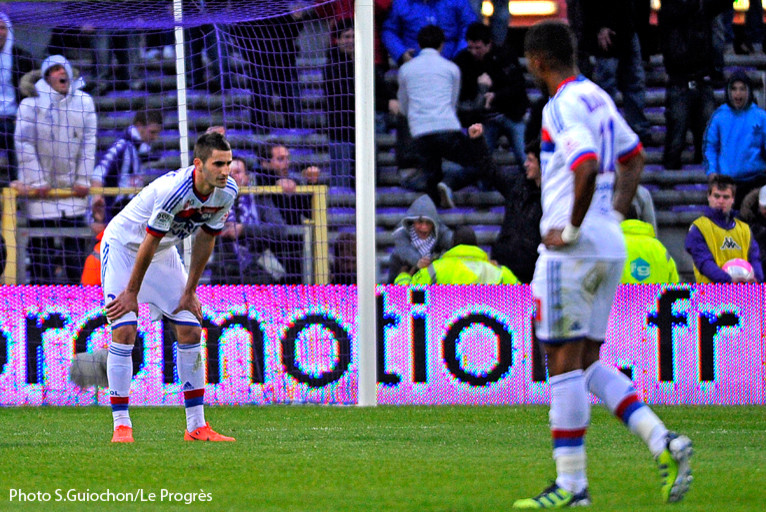 Check out all the reactions to from the OLTV Bus after Lyon's 3-0 loss away to Toulouse in Week 32 of Ligue 1...
Rémi Garde
It was a terrible evening for us. We never got into the game. We were deficient in our play and in our attitude. The games against Ajaccio and Marseille took a lot out of us. We now need to beat Lorient to get back in the race for third spot. We have to keep our eyes on the prize, without ignoring the reality in font of us.
Jean-Michel Aulas
This is a huge disappointment. We came to Toulouse for a win and all three points in the race to qualify for the Champions League. Our first half was poor. Toulouse were very physical. We have to analyse our weaknesses. Mental fatigue is there as well as physical fatigue. We can count on Michel Bastos and Lisandro. Yoann Gourcuff wants to play at Euro 2012 and that will come by playing well for OL, it's in the common interest. The whole squad needs to show some solidarity in the race for Europe. We have to stay positive about the future including the Coupe de France final and the third place race. Nothing is lost yet.
Maxime Gonalons
We were suffocated by Toulouse in the first half. They took the chances that came their way. It was tough to try and fight our way back in to the game. We're professional footballers and we can't go looking for excuses. The main thing is to keep working. Things can change very quickly in football. We'll ask the right questions of ourselves, starting this Sunday by beating Lorient.
Clément Grenier
We all under-performed tonight. We paid dearly for every little mistake. Toulouse were fresher than us and they took their chances. We can't let our head drops, we have to bounce back and show OL's true colours. We can't afford to make any more mistakes. We have to win all of our remaining matches.
Pantxi Sirieix
We hoped to play well against OL. We knew it must have been tough for them to lose the final of the Coupe de la Ligue. We started well and that first goal was a real hammer blow to them. Mentally, they were gone. It's important to win these types of matches if we want to be playing European football next season.