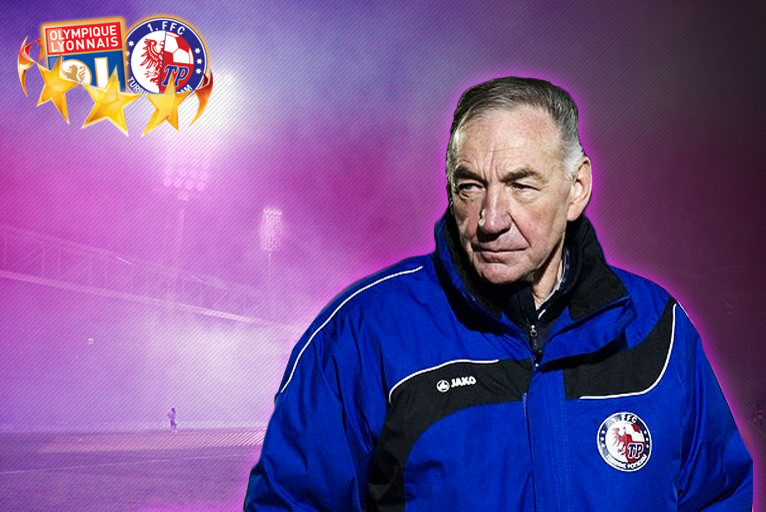 The long-serving coach of Turbine Potsdam cast his eye over the UEFA Women's Champions League semi-final tie against Olympique Lyonnais...
Mr Schröder, how do you explain your loyalty to Turbine Potsdam and women's football?
It's a question of character. Since the very start, I always wanted to encourage women playing football. Every day I had this conviction and I have it still. The important thing is that the sport continues to grow and that the recognition continues to grow.
What do you think of OL?
Lyon is France's no.1 women's football club. In recent times, the France national team has enjoyed good results, thanks largely to the OL players. I think Lyon have a solid project for the long term development of the game.
You made a lot of changes to your squad during the off season... Why?
If, today, there are more and more transfers in the women's game, it means money has finally become a player in women's football.
Who is the final in the Champions League semi-final between Lyon and Potsdam?
Olympique Lyonnais have a very stable squad. They have more consistency... there players have been together for longer than ours. That's why I think Lyon are favourites.
Is playing the second leg in Potsdam an advantage?
In theory, yes.
The OL coach, Patrice Lair, holds your work in the highest esteem... What do you think of him?
I think Mr Lair is an exceptional coach in the realm of women's football. I even ask myself why he isn't working as part of the staff of the men's squad.
Will the winner of your semi-final go on to be crowned Champion of Europe?
This tie really is the final. We all know how good Arsenal and Frankfort are, but Lyon and Potsdam are the two best women's sides of recent years. I think the winner of this semi-final tie will win the final.