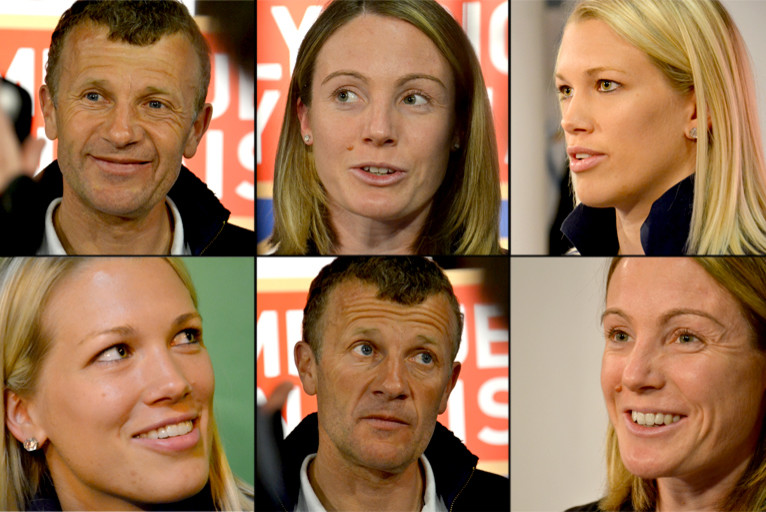 Patrice Lair, Sonia Bompastor and Lara Dickenmann all presented themselves to the media in Thursday's press conference ahead of this weekend's Champions League semi-final first leg clash with Potsdam...

This Sunday, at 18:00 CET, Olympique Lyonnais Women reacquaint themselves with Potsdam in the first leg of their Champions League semi-finals at the Stade de Gerland. In a remake of the last two finals, the leg takes place in Germany the following Sunday: "We need to win both legs to show the true force and France's women's football," explained Patrice Lair. "We can score in Germany. Even if we draw at home, we can win away to them. We have all the necessary qualities: speed, motivation... I am convinced we are going to qualify."




"This time the battle os over two legs which is completely different," declared Lara Dickenmann. "I can't wait for the game and I hope we'll have a good crowd to support us." Sunday should see a good turn out at the Stade de Gerland. In the home leg of the quarter-final against Brondby, Les Lyonnaises saw almost 10,000 spectators show up. Last season in the semi-final against Arsenal, OL broke the record for a European last four match when over 20,000 turned up to watch the match.



Captain Sonia Bompastor and Co. are counting on a win from the men in the final of the Coupe de la Ligue on Saturday evening: "I hope we'll all be able to get together, players and staff to watch another great Lyon victory, I hope so at any rate! If the boys win, they'll come and present the trophy at the Stade Gerland so there's sure to be a big crowd!"