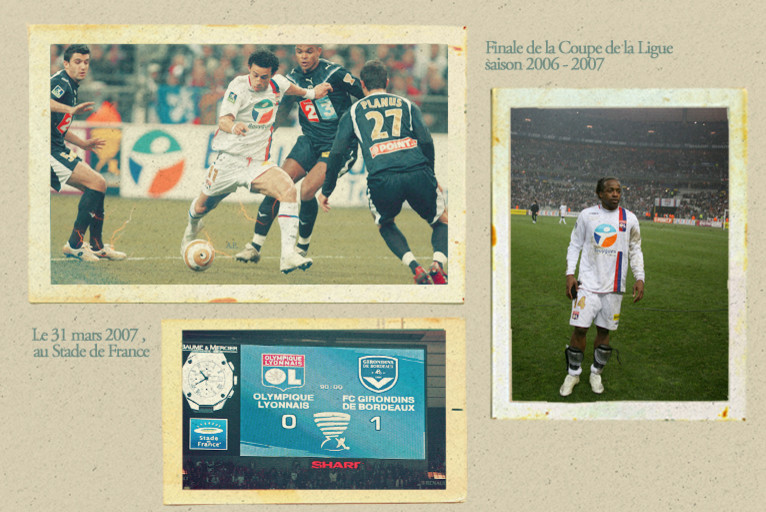 Olympique Lyonnais will be playing in there fourth Coupe de la Ligue final… They won in 2001 and lost in 1996 and 2007… Let's turn back the clock ahead of this fourth rendezvous in the capital, this weekend against Marseille...
Final 2007

1997 was a third final for OL, the defending Ligue 1 champions and en route to a sixth consecutive crown. While OL would go on to win the championship, Les Girondins de Bordeaux would finish sixth. In the league, Ricardo's Bordeaux lost at home -1 (Fred and Wiltord) and won at the Stade Gerland 2-1 (Fred). OL eliminated PSG (2-1), Nancy (3-1) and Le Mans (1-0) on the way to the Stade de France.

31 March 2007, Stade de France, 79,072 spectators; referee: M. Piccirillo.
It was not a great game between the two sides. OL struggled for consistency against a side that did really try to play much football, as the statistics illustrated: 3 shots at goal, one on target, their first shot came in the 60th minute! OL were more adventurous: 15 shots (4 on target), but few really clear-cut scoring chances apart from a Juninho free-kick. Gérard Houllier's substitutions couldn't change the course of the final. Just as it looked as though the match would be heading into extra-time, Henrique met Micoud's corner in the final minute to head past Cris, Squillaci and Vercoutre. It was a huge upset for the favourite.
OL: Vercoutre; Clerc, Squillaci, Cris, Abidal; Toulalan, Tiago (Wiltord 91), Juninho (cap) (Källström 66); Govou, Fred (Baros 72), Malouda. Coach: Houllier
Girondins de Bordeaux: Ramé (cap); Jurietti, Planus, Henrique, Wendel (Jussié 67); Fernando, Mavuba, Faubert, Micoud; Darcheville, Chamakh (Marange 46). Coach: Ricardo
Goal: Henrique (89)
Booking: OL, Clerc (38), Fred (65); Girondins, Micoud (34), Chamakh (45), Jurietti (66).