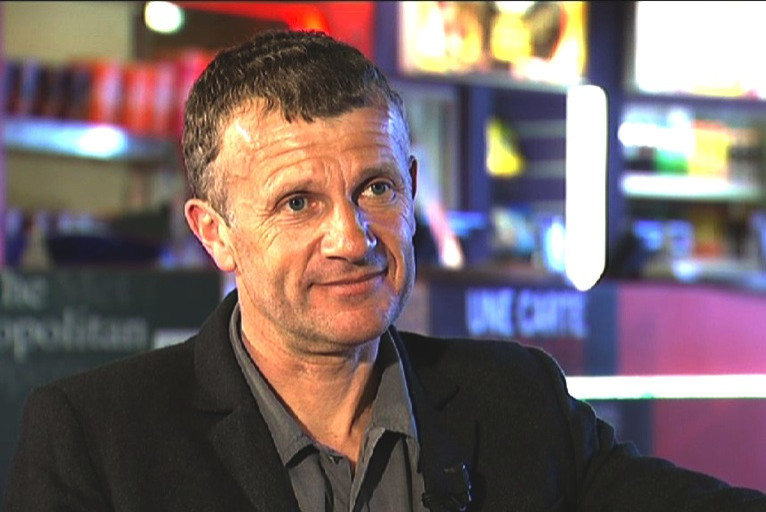 Olympique Lyonnais Women's coach Patrice Lair is OLTV's special guest on their Dr'OL de DAM show, this Thursday at 20:00 CET.
Patrice Lair is a funny old soul, an adventurer, a nomad with the character and personality to go with it, he has a insatiable third for victories and is never satisfied! Born in Saint-Brieuc, in Brittany, his playing career in midfield only just missed out on a top flight experience thanks to a strong love of life and an injury at the wrong time. "I was being tracked by the Nantes youth academy when I suffered a double break of the shin with the tibia and fibula... twice! I struggled to come back from that, but to be fair, I didn't really give it my best shot. I wasn't always the most dedicated at training. My lifestyle wasn't always that of an elite athlete. That discipline that I didn't always have as a player, I try and install in my players."

That explains why "Coach Patrice" is always shouting at his players, pushing them beyond their limits and always aiming higher. In his first season at OL, he did the league and Champions League double. In 2012 - he wants the treble!

The first hurdle will be German side Potsdam in the Champions League semi-finals. Potsdam, OL's opponents in the last two finals; Potsdam, coached by the druid Bernd Schroeder: "I hold him in the highest esteem. He's been there for a long time and has plenty of experience. He's old school, very efficient, rigorous, well-established tactical formations. His sides are always solid, no matter who is missing through injury or suspension. Against Rossiyanka, they 5-0 on aggregate in the quarter-finals, and that's after Rossiyanka recruited some amazing Brazilian, Swedish and American players. He's also a good man. He came and shook my hand, very dignified, after last year's final."

These two confrontations against the German giant is another chance for Patrice Lair and his side to go one step higher. The Lyon coach isn't afraid of heights: "My ultimate aim is to become part of a Ligue 1 club's coaching staff, maybe as an assistant coach. I'm already in a great club and I'd like to see if I can step up to the next level. I don't want to get ahead of myself, but I love a challenge."

This week's Dr'OL de DAM is dedicated almost exclusively to the Champions League, with behind the scenes footage of OL's qualification at the for the semi-finals at the expense of Danish side Brondby, as well as highlights of OL's last two meeting s with Turbine Potsdam.