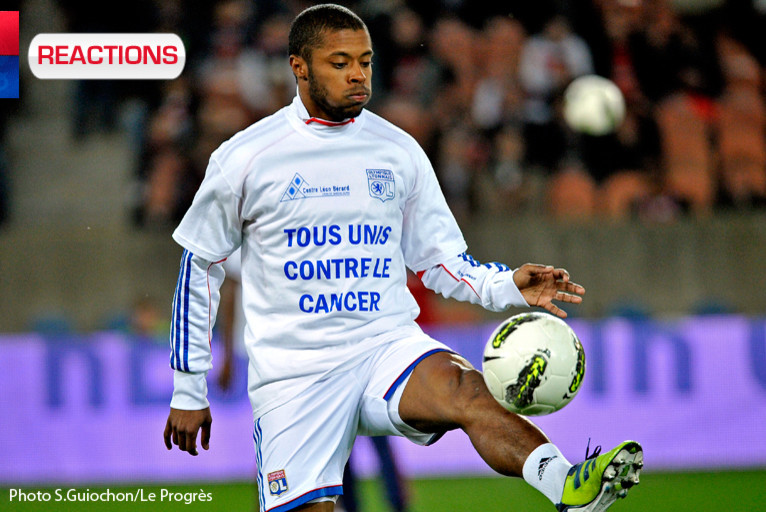 Check out all the reactions to OLTV after the stunning 3-1 win over Paris and the qualification for the semi-finals of the Coupe de France.
Michel Bastos: What a fantastic win… When I came on, the coach asked me to hold onto the ball and then get forward... Ajaccio Gazelec eliminated Montpellier so it won't be easy for us against them in Corsica.
Samuel Umtiti: Beating Paris at the Parc des Princes will remain a great memory for me. I'm still learning the ropes and its incredible to play in matches like this. Now we have to go to Ajaccio and win to qualify for the final.
Anthony Réveillère: After conceding that first goal, we kept on getting forward and played really well in that first half... We then stayed strong at the back and got the goal that made the game safe at the end. Since losing to APOEL Nicosia, we've really responded well on the pitch. Perhaps losing in the Champions League has been a blessing in disguise. We in the final of the Coupe de la Ligue and we're one game away from another. This might yet be a great season for us.
Rémi Garde: I'm very happy because we came here looking top upset a very good PSG side. We came here with plenty of ambition and in the end, we were up to the challenge... I really like the tactical brains we showed out there and the way we stuck together. Now we have to turn towards next weekend's match against Sochaux. Victories only really count if you go on with it in the next game. GFCO Ajaccio eliminated Montpellier, so they are obviously a quality side with plenty of potential.
Jean-Michel Aulas: I'm delighted because this was a great win. Apart from the joy of winning, I appreciate the confidence and serenity that the team exudes. What a revenge we've taken since that elimination in Cyprus! We have qualified after conceding the opening goal and a new tactical formation which only adds to the achievement...
Maxime Gonalons: It's was a huge performance because PSG were undefeated in 2012. We have finally found the balance we need and it's paying off. We played very well in the first half. While we struggled a bit more in the second half, we still managed to counterattack and score that third goal… We have bounced back well after Nicosia and let's hope it continues.
Aly Cissokho: We approached this match very humbly. We studied the way Paris play and we knew we would have to be patient. After the draw at the Stade Gerland, we were looking for revenge because that 4-4 didn't go down easy. This result isn't necessarily an upset because we are a quality side.