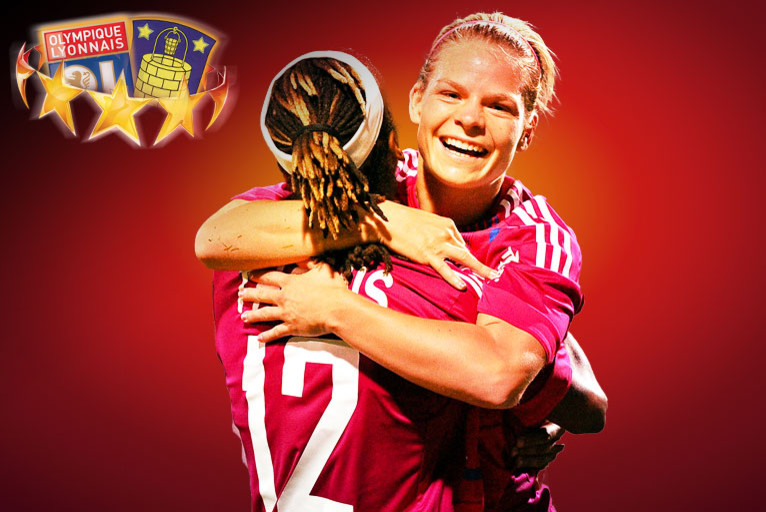 On Wednesday evening, at 19:00 CET, Olympique Lyonnais take on Danish champions Brondby at the Stade de Gerland, in the first leg of the quarter-finals of the Champions League...
The reigning European champions are finally back in continental action after more than four months hiatus. Having eliminated Romanian outfit Cluj (9-0, 3-0) followed by the Czech Republic's Sparta Prague (6-0, 6-0), now it's Denmark's Brondby turn to visit the Stade de Gerland: "In general, they are a very physical side, who thrive on the duels," explained defender Sabrina Viguier. "That's what I saw when we played the Denmark national team and I know several Brondby players are in that team."

Les Lyonnaises can also draw on past experience from the 2007/08 campaign. It was OL's first ever continental campaign and finished in a scoreless draw at the Stade Gerland in the group stage. Brondby went on to the semi-finals. Things have changed in four years. The club has changed most of its playing staff and hasn't made it past the quart-finals since that season. Patrice Lair and his staff watched Brondby's qualification against Torres in the last round (2-1, 3-1): "They play a classic 4-4-2, well organised and disciplined and love to break out quickly. We'll look to open the scoring quickly and not concede a goal so that we can travel there next week and, I hope, qualify. We'll have to play in the intervals between the lines, get the ball wide and take our chances in front of goal."
The Lyonnaises will be looking to take their game to their rivals in front of the 8,000 fans expected at the Stade Gerland, to break down the Brondby defence. For Coralie Ducher, former player of OL and Danish side Hjorring, who will be commentating the match live for OLTV tonight, OL are favourites: "Brondby are the top team in Denmark, they try and play good football and rely heavily on their striker Lise Munk (6 goals in the competition), but OL is a far superior side." Eugénie Le Sommer and Co. need to make that superiority count ahead of the return leg in Denmark next Wednesday.