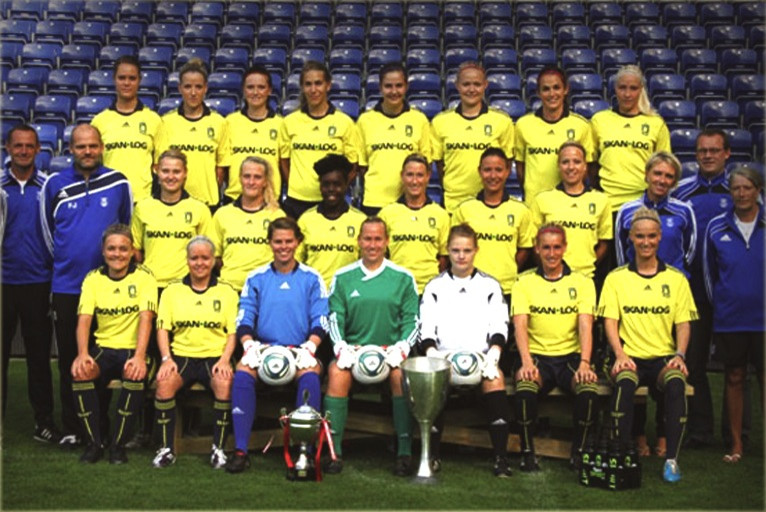 On the eve of the quarter-finals of the Women's Champions League, check our scouting notes on OL's next opponents Brondby IF ahead of Wednesday's clash at the Stade de Gerland at 19:00 CET.
Like the OL Women's team, Brondby is a womens team attached to a professional male football team. Incidentally, the two club's male teams crossed paths in the UEFA Cup rd-of-32 in the 1997/98, with OL qualifying 4-1, 3-2). OL Women have also clashed previously with their Danish counterparts in the 2007/08 campaign. It was OL's first ever European match at the Stade de Gerland in a game that ended 0-0.

A Champions League regular, the champions of Denmark are yet to make the final of the European showpiece, unlike their compatriots Fortuna Hjorring, in 2003. Brondby reached the semi-finals in 2007, the quarters in 2008 and 2009, but have been eliminated at the last 16 in the last two seasons.

Peer Lisdorff's players reached this stage of the competition by overcoming Belgian side Standard in the rd-of-64 (2-0, 3-4), then the Italians from Torres (2-1, 3-1). Seven Brondby players are regularly called up to the Denmark national team, 12th in the FIFA rankings, and who finished 5th in the recent Algarve Cup. The Brondby side features striker Lise Munk who OL played when she wore the colours of Fortuna Hjorring, and who has already scored 6 goals since the start of the competition.