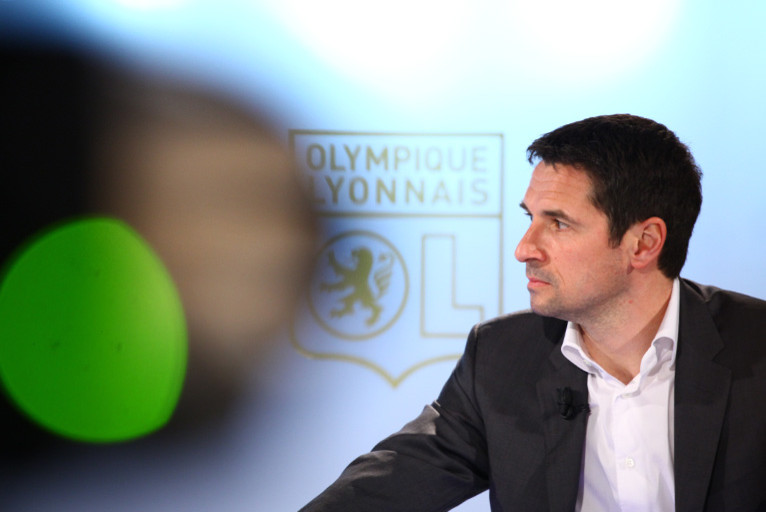 Rémi Garde was the guest on Thursday night's OLSystem on OLTV and he looked back over Lyon's Champions League elimination against APOEL Nicosia...
Rémi, have you gotten over the loss?
It was very hard to get to sleep. It was immensely disappointing and we have plenty of big regrets. I hope the team learns from this loss. I am furious! I live my football very passionately and this defeat has left a very sour taste...
Some of the criticism has been very harsh towards the team...
That's how it goes. I don't know if it helps, I hope it does... I personally never take anything for granted because it's better to anticipate the criticism. We went to Cyprus very confident and full of hope of qualifying for the quarter-finals, but I don't have the feeling that we played a last-16 match... I have a taste of underachievement.
Were you disappointed by certain players?
There are always individual disappointments in every match. The big problem is that we don't have everyone playing well at the same time! The team is very inconsistent and lacks cohesion. But I wasn't expecting what happened in Nicosia. When you play with fire, you get burned. We are all responsible, me first and foremost!
Are you worried that physically the team is spent?
There are a lot of things that depend on the team spirit. If the players pride has been pricked and they look to bounce back, then the physical will be overridden. We can't hide behind that.
We often say that you're a 'nice' coach. Does that frustrate you?
I don't have the time to think about whether or not I'm nice. We can look at all that at the end of the season when I'll stand up and accept my responsibilities.
How will you be approaching the next Ligue 1 match?
The match against Lille is very important. We have 12 finals left to play in the league. Against Lille, it's a special game because they're third at the moment. It's a chance for us to rebound, both psychologically and also on the league ladder.
Do you have a message for the OL supporters?
I really feel for them. I know they are experiencing some tough times at the moment and weren't didn't see it coming. It's up to us to roll our sleeves up because we owe them some revenge!