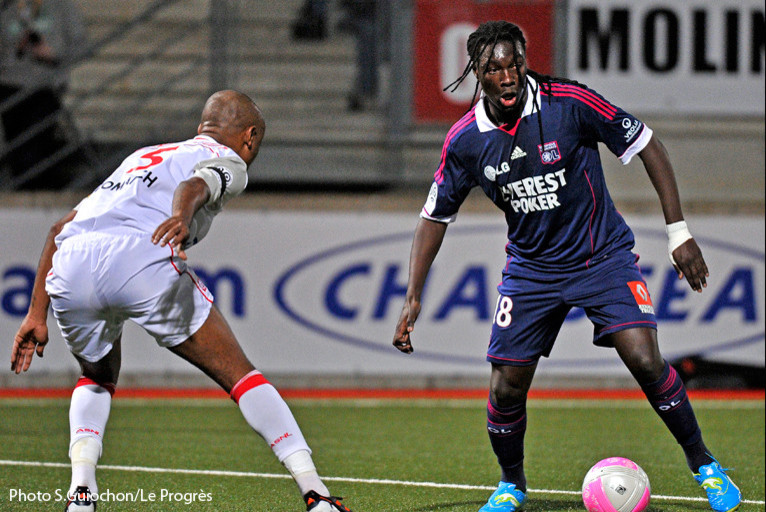 OL suffered another setback on the road last weekend, going down 2-0 to Nancy; a defeat coupled with a less than average performance... Analysis...
Each time we hope it will change and each time we're left disappointed. Why are OL incapable of stringing together two acceptable performances back to back? Why can't OL bring back more points from their road trips in Ligue 1? Why do certain players shine one week and disappear the next? What's the point of having nearly 70 per cent possession if you do nothing with it? Where's the improvement when week after week goals are conceded from set pieces? Where's the logic in continuing to play a 'first choice' XI if the players show no cohesion or understanding? Olympique Lyonnais are giving the impression they are a part-time team, picking and choosing their matches. What would be the point of that???

Why work so hard for such little reward? Five miserly points from a possible 24 in their last eight matches!! At this rate, OL's chances of a top three finish are slipping away. Fortunately, Lille in third place are only seven points in front and they visit the Stade Gerland next Saturday. But the competition near the top is intensifying every week and teams with designs on a podium finish are multiplying: Lille, Toulouse, Saint-Etienne, Rennes... OL host LOSC, but also have to travel to Toulouse, Rennes and derby rivals Saint-Etienne…

They need to find solutions for the things that aren't working. Does Rémi Garde have other options to make changes to his side, such as Lovren, Gourcuff, Grenier, etc...? Could he open certain positions up to more competition for places?
OL cannot be happy with such a lowly position in Ligue 1.
The side has a big chance to boost morale and spirit by qualifying for the quarter-finals of the Champions League - it would be the perfect way to prepare for Saturday's match against Lille... Throwing in the towel is not an option... OL is still competing on four fronts... It's great to look at the positive side but be careful - fight back before it's too late!